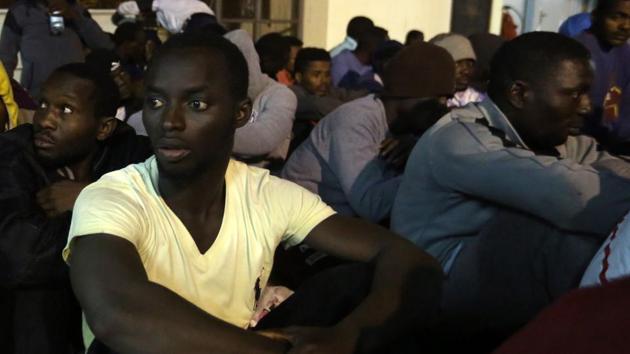 Four migrants found dead off Spain, seven missing
Boat carrying migrants had left Tangiers in Morocco early on Monday; rescuers are still probing nationalities and cause of death.
UPDATED ON APR 02, 2018 11:02 AM IST
At least four migrants were found dead off Spain on Monday, and others on board a makeshift boat missing, rescuers said. The bodies were recovered in the waters of the Strait of Gibraltar between Morocco and southern Spain.
Rescuers found one survivor who said there had been 12 people on board when the boat left Tangiers in Morocco early on Monday, a spokesman for the maritime rescuers told AFP.
"The survivor said when the boat overturned, of the 12 who tried to make the crossing, only three remained on board — the survivor and two of the dead," the spokesman said, adding that the cause of their deaths was not immediately known.
The nationalities of the migrants were also not known when reports last came in. The association Helena Maleno, in contact with migrants wanting to reach Spain, had raised alarm on social media about looking for a migrant boat in the Strait of Gibraltar.
Emergency services of Andalusia had warned of bad weather and strong winds in the strait on Monday.
Between the start of the year and March 25, some 120 migrants have lost their lives trying to reach Spain by sea, according to the International Organisation for Migration (IOM). During that same period, nearly 500 migrants have died in dangerous crossings of the Mediterranean.
Close