How Facebook, Twitter, and YouTube are struggling to keep Taliban at bay
Although Facebook, Twitter, and YouTube are reportedly taking a no-consideration policy when it comes to Taliban-related content on their respective platforms, some confusion has been reported among the companies on how to handle the insurgents.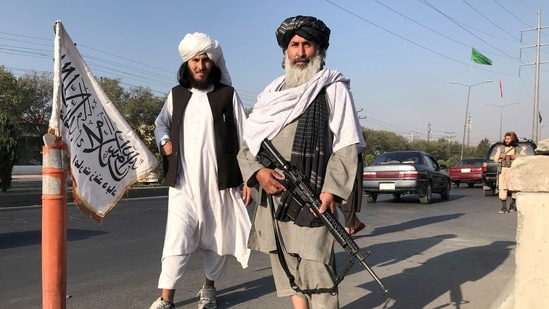 Updated on Aug 19, 2021 07:37 AM IST
Written by Joydeep Bose | Edited by Poulomi Ghosh
, Hindustan Times, New Delhi
Silicon Valley has a tough job at hand. For the first time in over two decades, social media platforms such as Facebook, Twitter, and YouTube have to come up with ways to balance a response against the Taliban, a conservative terrorist-affiliated group now in control of the state apparatus in Afghanistan. With the terrorist-affiliated group now on the way to govern an entire country, the social media companies grapple with a set of tough questions - should they maintain their user policies to reflect a strict stance against the insurgents, or enable the Taliban regime to operate on social media as any other internationally-recognised government?
For the most part, the social media platforms seem to be taking the no-consideration policy. So far, Facebook and YouTube have said that the Taliban are banned from their platforms, according to US sanctions policies. On the other hand, Twitter has not banned the Taliban yet but is reportedly cracking down on individual pieces of violent content.
YouTube, the online video-sharing and social media platform owned by Google, also said that it will terminate Taliban accounts.
However, some confusion has been reported among the social media platforms on how to handle the Taliban. Although Facebook claims that its ban on the Taliban has been in place "for years" under its "dangerous organisations" policy, it appears that the social media giant only deactivated certain Taliban accounts after facing a set of questions from the New York Times, according to a tweet by Sheera Frenkel, a reporter for the news organisation.
Moreover, Facebook's purported action against Taliban accounts does not seem to have translated across other platforms owned by the company. Facebook-owned instant messaging service WhatsApp said that it will take action against sanctioned people or organisations using the app, but that would involve identifying who uses the app in the first place. A statement by a company spokesperson indicated that WhatsApp has not taken any action against some accounts spreading Taliban propaganda since the platform uses end-to-end encryption for its messages.
However, Facebook later said that it would be blocking Taliban accounts on WhatsApp eventually, since it considers the group to be a terrorist organisation. For this purpose, the platform will be taking the help of Afghanistan experts, native Dari, and Pashto speakers with knowledge of the local context, to help guide policy.
According to a news report by Politico, the Global Internet Forum to Counter Terrorism -- an industry group launched by Facebook, Twitter, YouTube, and Microsoft to "to prevent terrorists and violent extremists from exploiting digital platforms" -- has not taken an official position on how to address the Taliban regime's communications on social media, leaving the decision to the individual platforms instead.
"They (the companies) are struggling a bit," the political journalism company quotes an official at Access Now, a global digital rights advocacy group, as saying. "I don't think people were fully ready for this to happen in Afghanistan. So what's happening is that much more work is having to be done every hour on this."
Close Story
Personalise your news feed. Follow trending topics