Indian-origin UK MP accuses Corbyn aide of illegally entering her office
MP Seema Malhotra says staff working for the Labour Party chief violated the privacy of her office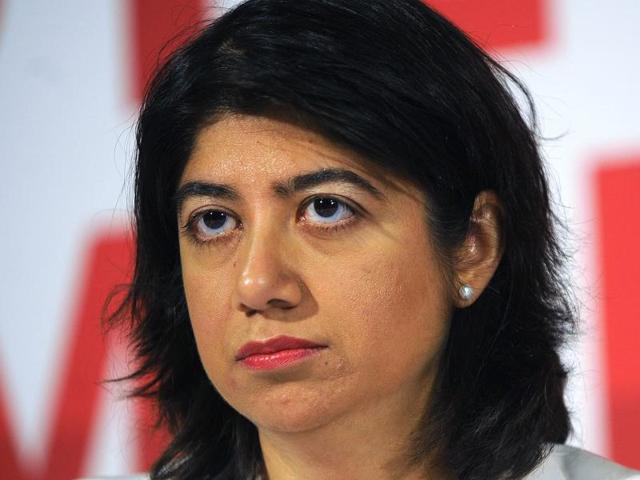 Published on Jul 24, 2016 06:02 PM IST
A new row has erupted in Britain's embattled Labour Party, with prominent Indian-origin MP Seema Malhotra accusing an aide of leader Jeremy Corbyn of entering her parliamentary office without permission and of intimidation after she resigned from Corbyn's shadow cabinet.
Malhotra, who is a second-term MP from the west London constituency of Feltham and Heston, was the shadow chief secretary to the Treasury, before she resigned with others from his shadow cabinet after the June 23 Brexit vote.
Seeking an investigation into the 'illegal' entry, Malhotra said in a statement, "I have discovered that members of staff working for John McDonnell and Jeremy Corbyn have gained unauthorised entry into my office in parliament."
"The implications of this are extremely serious. This is a breach of parliamentary privilege and is a violation of the privacy, security and confidentiality of a member of parliament's office. Furthermore, my staff, including an intern, who have always been courteous and open, have felt harassed, intimidated and insecure and decided themselves it would be best to not leave anyone alone in the office."
John McDonnell is the British shadow chancellor.
Over 40 women Labour MPs have protested against Corbyn alleging intimidation attempts and attacks on their constituency offices. Corbyn is currently facing a leadership election after his parliamentary party passed a no-confidence motion against him.
A spokesman for Corbyn said Malhotra's accusations were "untrue" and added that his office manager Karie Murphy had been checking to see if the office had been vacated by Malhotra following her resignation.
He said: "As an office manager on the leader of the opposition's floor, Karie has a key to open all offices. She accessed the office in question to confirm when it would be vacated. It is a month since Seema Malhotra resigned as shadow chief secretary to the Treasury, and the office is intended for the person holding that position."
Malhotra has formally complained to House of Commons Speaker John Bercow, saying the "privacy, security and confidentiality" of her parliamentary office had been violated.
Close Story