Indian yoga teacher jailed in Singapore for molesting student
Updated on Apr 02, 2018 08:53 PM IST
Indian yoga teacher Rakesh Kumar Prasad was given a jail term and fined S$1,000 for using criminal molesting a woman student and using force against her in April 2015.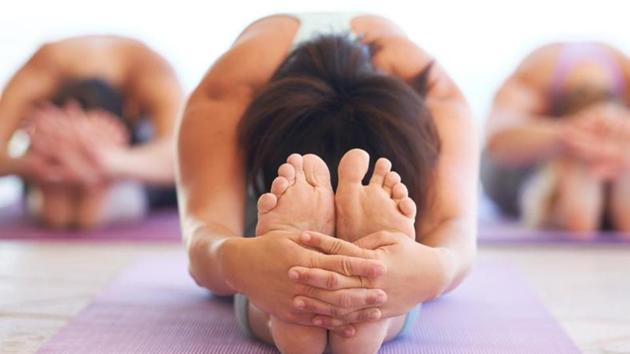 An Indian yoga teacher in Singapore was given a nine-month prison sentence on Monday for molesting his student during a private lesson in April 2015.
The incident occurred at Real Yoga's Tampines Grande studio in Singapore. Rakesh Kumar Prasad was also fined S$1,000 for using criminal force on the woman, an assistant manager who was then 25 years old, Channel News Asia reported.
Prasad, an Indian national, was convicted of the two charges after a 12-day trial. He was found guilty of slipping his hand inside the victim's bra to touch her breast while helping her into a pose on April 26, 2015.
After the private session ended at 1.15pm, Prasad "forcefully grabbed" the back of the woman's neck, according to court documents.
Deputy public prosecutor James Chew had sought a 12-month jail term and three strokes of the cane.
Prasad intends to appeal, his lawyer Steven Lam said. The instructor is on bail of S$16,000 pending the hearing of his appeal.
Lam had urged the court to show leniency and produced 50 testimonials that were received from the instructor's students, colleagues and bosses "within a week". He had asked the court to sentence Prasad to nine months in jail and a fine of S$1,000.
The lawyer said the testimonials speak "volumes about Rakesh's character and the positive impact he's made on the lives of many people…who (have been) willing to step forward to attest to his character despite the nature of the charges against him".
Real Yoga's CEO Saumik Bera praised Prasad for "putting his heart into his teaching and touching the lives of many students". The company had never received any complaints against Prasad, Bera said.
Lam said the instructor knew of the allegations against him before he was arrested and did not try to leave Singapore though he had an opportunity to.
The penalty for molestation in Singapore is up to two years in jail, a fine and caning. For using criminal force, a person can be jailed for up to three months and fined a maximum of S$1,500.
Personalise your news feed. Follow trending topics