Iraqi Shia paramilitary troops join Hawija battle against Islamic State
Updated on Sep 22, 2017 07:20 PM IST
The spokesman for Iraq's mostly Shia paramilitary troops known as Popular Mobilization Forces says they have joined the battle against Islamic State militants in the contested province of Kirkuk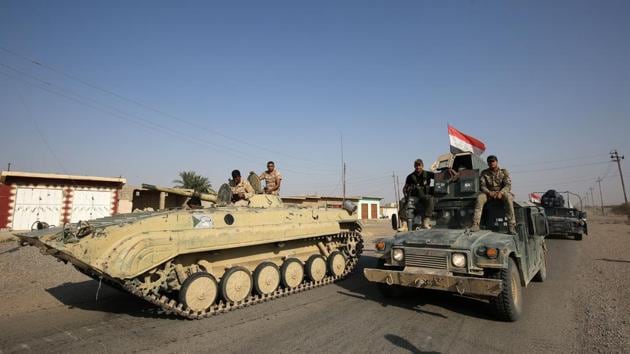 Associated Press, Baghdad |
Associated Press
The spokesman for Iraq's mostly Shia paramilitary troops known as Popular Mobilization Forces says they have joined the battle against Islamic State militants in the contested province of Kirkuk.
Ahmed al-Asadi says the Shiite militias were pushing west of the IS-held town of Hawija on Friday, following the formal launch of the operation to retake the area — one of the last extremist strongholds in Iraq — the previous day.
Plans to retake the town of Hawija there have been complicated by political wrangling among Iraq's disparate security forces. The town and the governorate are disputed between Baghdad and the northern Kurdish autonomous region, where a referendum on independence is scheduled to take place next week.
Iraqi Kurdish leaders are pressing ahead with the referendum, which Baghdad dismisses as illegal.