Israeli troops kill Palestinian teen in West Bank clash
Updated on Jan 30, 2018 11:16 PM IST
The Palestinian Health Ministry says Israeli troops killed a 16-year-old Palestinian during a confrontation with stone-throwers in a West Bank village.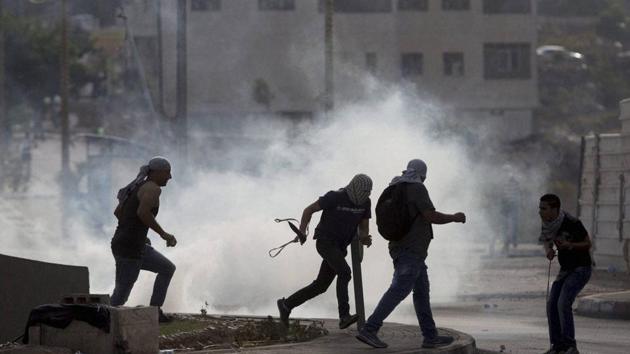 Associated Press, Ramallah |
Associated Press
A 16-year-old Palestinian was killed in clashes between the Israeli military and stone-throwers in a West Bank village on Tuesday, Palestinian officials said.
The Palestinian Health Ministry identified the teen as Laith Abu Naim and said he was killed by a shot to the head. The Israeli military denied using live fire amid a "violent riot" in which dozens of Palestinians rolled burning tires and hurled rocks at troops.
Mayor Faraj al-Nasan said an Israeli military patrol entered the village of Mughayer and that local teens started throwing stones. Al-Nasan said the soldiers were in military vehicles and there was no threat to their lives when one of them opened fire.
The military said troops responded with "riot dispersal means," usually tear gas and stun grenades. The military said it was aware of the death and that it was investigating.
The teen's death brought to 18 the number of Palestinians killed by Israeli fire in confrontations since President Donald Trump's Dec. 6 recognition of contested Jerusalem as Israel's capital. An Israeli man was killed in a Palestinian shooting attack earlier this month.