Jacinda Ardern closes door on being New Zealand's leader: All you need to know
Jan 19, 2023 08:28 AM IST
Jacinda Ardern: Jacinda Ardern reached the country's top post in a coalition government in 2017.
New Zealand prime minister Jacinda Ardern said she is stepping down as the country's prime minister and will not contest this year's general elections. Jacinda Ardern reached the country's top post in a coalition government in 2017. She then led her centre-left Labour Party to a comprehensive victory in 2020. Fighting back tears, Jacinda Ardern said that February 7 will be her last day in office.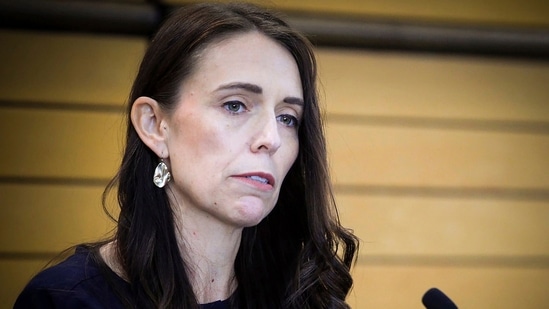 "I am not leaving because it was hard. Had that been the case I probably would have departed two months into the job. I am leaving because with such a privileged role, comes responsibility, the responsibility to know when you are the right person to lead, and also, when you are not. I know what this job takes, and I know that I no longer have enough in the tank to do it justice. It is that simple," she said.
Read more: 8 killed in 'Switzerland of Tibet' avalanche, China sends rescue ops: Top points
Here's all you need to know on Jacinda Ardern:
1. Jacinda Ardern was lauded globally for her country's initial handling of the coronavirus pandemic.
2. She grew up in the North Island hinterland, where her father was a police officer. Belonging to a poor family, Jacinda Ardern completed her communications degree.
3. She began her political career in former prime minister Helen Clark's office before heading to Britain to work as a policy adviser in Tony Blair's government.
4. She was elected to New Zealand's parliament in 2008 and in March 2017 became Labour's deputy leader.
5. Jacinda Ardern made headlines when she became only the second prime minister in the world to give birth while in office.
6. After Christchurch mosque shootings, Jacinda Ardern offered comfort to the nation.
7. She constantly urged New Zealanders during the Covid crisis to "be kind", appealing for a unified approach saying the country is a "team of five million".