Pak tests surface-to-surface nuclear missile, says can carry multiple warheads
Pakistan tested the Ababeel, a nuclear-capable missile with a range of 2,200 km that can carry multiple warheads, for the first time on Tuesday.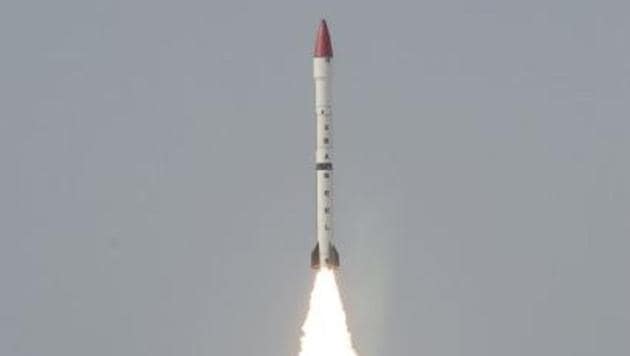 Updated on Jan 24, 2017 06:21 PM IST
Pakistan on Tuesday conducted the first test of a nuclear-capable surface-to-surface missile with a range of 2,200 km that the military said is capable of carrying multiple warheads.
The military said in a brief statement that the test of the missile called Ababeel was successful. "The test flight was aimed at validating various design and technical parameters of the weapon system," it said.
The missile is "capable of delivering multiple warheads using Multiple Independent Re-entry Vehicle (MIRV) technology", according to the statement. It is also "capable of carrying nuclear warheads and has the capability to engage multiple targets with high precision, defeating the enemy's hostile radars", it added.
The Ababeel weapon system was developed to ensure the "survivability of Pakistan's ballistic missiles in the growing regional Ballistic Missile Defence (BMD) environment", the statement said. It will also "further reinforce deterrence".
The Ababeel's range places it between the Shaheen-II and Shaheen-III missiles but it is the first Pakistani missile capable of carrying multiple warheads.
Tuesday's test came close on the heels of a test of the submarine-launched Babur-III cruise missile. After that test, the military said the country had attained "second strike capability" as part of a strategy for a "measured response to nuclear strategies and postures being adopted in Pakistan's neighborhood".
Babur-III is a sea-based variant of the ground-launched Babur-II cruise missile.
Close Story