Respect Islam's true message, Malala tells Muslims everywhere
Updated on Oct 19, 2016 07:31 PM IST
Pakistan's Nobel Peace Prize winner Malala Yousafzai , in a conference, asked Muslims to come together against wars in their countries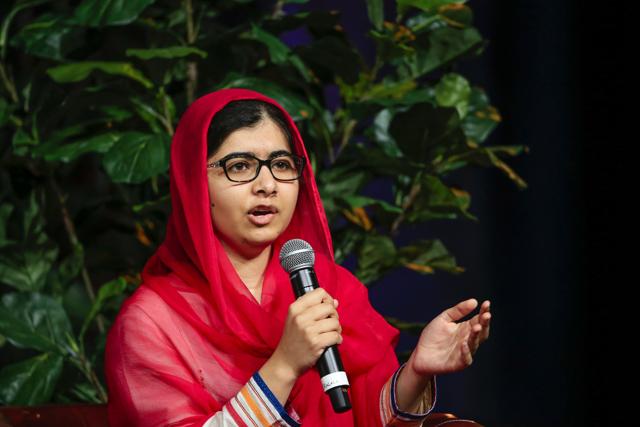 Pakistan's Nobel Peace Prize winner Malala Yousafzai, giving a speech on Wednesday in the Emirates, urged Muslims to respect the "true message of Islam" and unite against wars in their countries.
The 19-year-old, who was shot in the head by the Taliban in 2012 after she had publicly advocated education for girls, urged the world's Muslims to "come together... and follow the true message of Islam as they join hands in the struggle for peace".
"We cannot talk about investing in our future in this region without calling for an end to these bombings and these attacks," she told a conference in the southern Gulf emirate of Sharjah on the future of women in the Middle East.
"We must not forget that the majority of those suffering because of these conflicts and wars are Muslims," said Malala, referring to conflicts in Syria, Iraq and Yemen.
"I cannot stop thinking of those 500,000 children in Mosul right now under a threat to be used as human shields," she said of the Iraqi city where an offensive has been launched to retake it from the Islamic State jihadist group.
She called for empowering the younger generation, especially women, with the education needed "to bring peace and prosperity to their countries".
The youngest-ever Nobel recipient stressed the need for men to support women in their attempt to receive "quality education".
Malala, who moved to England where she received medical treatment after the shooting, is both admired and hated in her native Pakistan, where some conservatives view her as a Western agent on a mission to shame her country.
She was awarded the Nobel Peace Prize in 2014 jointly with India's Kailash Satyarthi, a fellow education activist who made similar calls at the Sharjah conference on Wednesday.