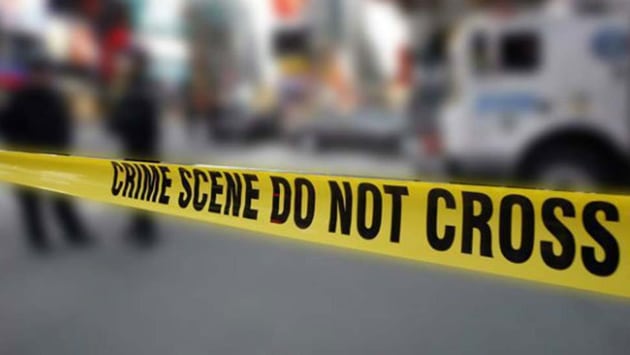 Six killed as car rams into crowd in China, driver shot dead
Last September, three people were killed and 43 others injured when a man drove his SUV into a crowd and later went on a stabbing spree in China's Hunan province.
Beijing | By Sutirtho Patranobis
UPDATED ON MAR 22, 2019 03:38 PM IST
A restaurant owner was shot dead by the Chinese police after he drove a car over pedestrians, killing six and injuring at least seven others in the city of Zaoyang in central China's Hubei province early on Friday.
The attacker was identified as 44-year-old Cui Lidong who had a history of mental illness.
Before leaving home on Friday, he had also tried to kill his wife and daughter at home, the local government said in a statement, adding that the motive is under investigation.
Phone videos shared on Chinese social media show people running around after the incident, and bystanders helping the injured.
"Seven people, including the perpetrator have been killed, as the latter drove into a crowd in Zaoyang City in central China's Hubei Province at around 6 a.m. Friday local time," a report by CCTV's English news channel, CGTN said.
"The perpetrator was shot dead by local police. The other seven injured have been hospitalised," the report added.
China has witnessed several similar attacks in recent years where individuals with apparent personal grouses have attacked people in crowded places, in buses and even school children. Such attacks have seldom been attributed to terrorism or separatists.
One rare example was an attack in 2013. In October, 2013, an SUV plowed into a crowd gathered in front of the Forbidden City near the heavily-guarded Tiananmen Square in Beijing.
Five people including the three in the SUV were killed in the incident and the attack was blamed on Muslim separatists from the minority Uyghur community, millions of whom live in the restive Xinjiang Uyghur Autonomous Region (XUAR) in the remote northwest part of China.
More recently, in September last year 11 people were killed, and 44 injured after a driver crashed an SUV into a crowd at a public square in central China's Hunan province. The driver then attacked people with a knife and shovel. The local government said the attacker had a long criminal history and bore a grudge against society, which triggered the attack.
In another incident last year, a man stabbed and killed two boys outside a primary school in Shanghai, and last July, a man had detonated a low-grade homemade bomb outside the US embassy in Beijing.
In June, 2016, at least three persons were seriously injured when explosions rocked the Shanghai Pudong International airport in eastern China, triggering panic among passengers at the busy airport. State media later said "self-made bombs" triggered the blasts.
In one of such cases, a suicidal man started a fire on a bus in China that killed 47 people in the south-eastern coastal city of Xiamen in 2013. A suicide note was later found at the home of the person who carried out the attack inside the bus.
"Chen Shuizong felt his life was not as he wished it and he was profoundly pessimistic, so he gave vent to his anger by setting the fire," state television said in a report.
Close