Three convicted for murder of Indian-origin family in UK
The court was told that the men caused the explosion in order to make about £300,000 in the insurance scam.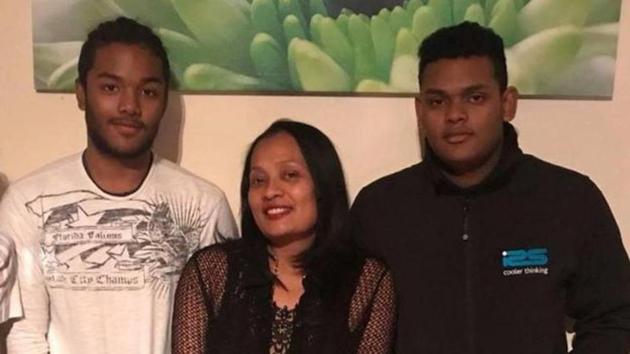 Updated on Dec 28, 2018 07:02 PM IST
Three people were convicted on Friday of the murder of five people, including an Indian-origin family, in an explosion at a shop in Leicester in February as part of an insurance scam.
Those killed were members of the Ragobeer family that moved to the UK from Mauritius- Mary, 46, Shane, 18, and Sean, 17. Shane's girlfriend Leah Beth Reek, 18, and Viktorija Ljevleva, 22, who was working in the shop were also killed in the explosion.
The court was told in the widely-followed case that the men caused the explosion in order to make about £300,000 in the insurance scam.
The three, Aram Kurd, Hawkar Hassan and Arkan Ali, had denied five counts of murder in addition to conspiracy to commit fraud.
The Leicestershire police said they lit 26 litres of petrol in the basement of the Polish shop Zabka, adding that the investigation included 700 hours of CCTV footage, more than 2,500 exhibits, 1,000 witness statements and 4,000 different lines of inquiry.
The three convicts will be sentenced on January 18.
Detective chief inspector Michelle Keen said after the conviction: "The people responsible for carrying out this financially-motivated atrocity will now feel the full weight of justice".
"Their crimes have caused unspeakable grief to the families of those killed and injured, and brought utter chaos and devastation to the many residents and businesses of Leicester's Hinckley Road".
Jose Ragoobeer, husband of Mary and father of Shane and Sean, said: "I came to England in June 2004. Mary and the boys came over in July 2006. We were married for 22 years and have known each other for 28 years".
"Mary was a hard-working, loving mother and wife who was devoted to her family. She had two jobs so she could look after the boys to make sure that they had everything they needed. Every day they will all be missed. Our lives will never be the same".
Close Story