Poor jail conditions, violence cited to avoid extradition from UK to India
Poor jail conditions and alleged threat to human rights are among the grounds cited to oppose extradition of businessman Vijay Mallya.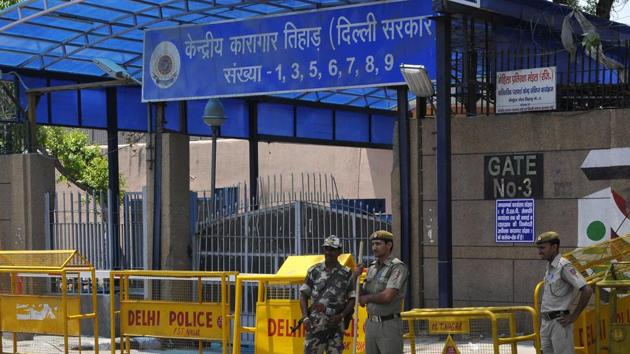 Updated on May 06, 2018 09:55 AM IST
Judgements of Indian courts, reports by human rights organisations and media about torture and violence in Tihar and other jails in India have provided material to accused seeking to avoid extradition from Britain to face trial in India.
The latest example is the Friday ruling of the high court, highlighting various lapses in Tihar jail complex, where suspected cricket bookie Sanjeev Chawla would be lodged, if extradited, to face trial for his alleged role in match-fixing during South Africa's tour of India in 2000.
After the ministry of home affairs submitted detailed sovereign assurances about his safety and regarding facilities available in the jails, the court concluded that there remained a "real risk" to Chawla's human rights, and raised questions about intra-prisoner violence, overcrowding, and medical facilities.
Poor jail conditions and the alleged threat to human rights are also among the main grounds cited to oppose extradition of businessman Vijay Mallya, whose final hearing is due in July (other grounds are absence of a prima facie case, extraneous consideration and abuse of process).
British courts have a duty to ensure that human rights of the person sought to be extradited under the European Convention of Human Rights will not be breached, among other issues.
Evidence of poor jail conditions presented in British courts include judgements of the Supreme Court of India and other courts, as well as reports by Britain's Home Office, and organisations such as Amnesty International and the Commonwealth Human Rights Initiative.
"There is material showing that the capacity at Tihar prison (notwithstanding construction works at some prisons) remains at 10,026 prisoners, but the prison population has increased to 15,161," the high court said.
"There is evidence showing that the courts in Delhi are investigating outbreaks of violence at Tihar, and there is material suggesting that recordings from CCTV cameras installed.. to ensure that there would be an accurate record of what occurred during outbreaks of violence are not available to those courts.
"There are reports of intra-prisoner violence in high security wards. There is some evidence suggesting that the Tihar prison board of visitors had not been visiting." the court added.
Much of the evidence on Indian jail conditions in the Chawla and Mallya cases is presented by Alan Mitchell, a prisons expert who visited the Alipore jail in West Bengal some years ago. India refused him permission to visit Tihar jail, but is ready to allow another expert.
The high court also raised questions about India's second sovereign assurance in Chawla's case on prison conditions. It was seen as providing a guarantee about space, but attached photographs were not considered clear enough to identify whether what was shown was a cell or a ward.
"The second assurance does not identify whether any of the wards are high security wards, where the evidence shows that there is a real risk of violence. Further, the assurance does not identify whether the toilet facilities will be shared, and if so what those facilities will be," it said.
"The apparent under recruitment of medical officers is a cause for concern, given the reported difficulties with medical treatment of other extradited persons and the permissible findings of the district judge, but we have noted the assurance that Chawla will have speedy access to prison medical facilities if needed."
The court gave India 42 days to submit further assurances on the personal space that will be available to Chawla; on toilet facilities; identifying the ways in which he will be kept free from the risk of intra-prisoner violence in the high security wards; and repeating the guarantee of medical treatment.
In Mallya's case, India has submitted detailed information about the Arthur Road jail in Mumbai, where he is to be lodged, if extradited. New Delhi has also agreed to his accessing private medical healthcare, if needed.
Close Story
Personalise your news feed. Follow trending topics