UK student visas: Panel calls to ease norms after drop in Indian, other international students
The panel noted the sharp drop in Indian student numbers in recent years and adverse coverage in the Indian press.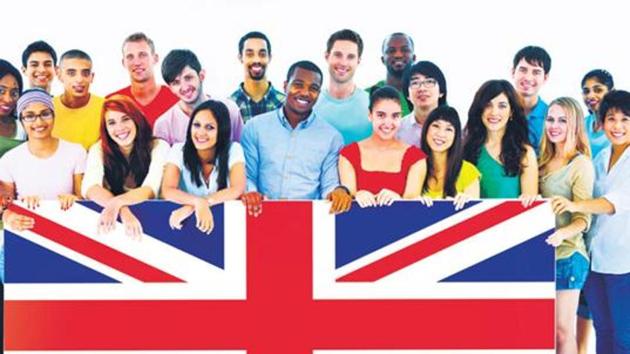 Updated on Sep 12, 2018 07:36 AM IST
A key committee on migration on Tuesday stopped short of recommending revival of the post-study work visa scrapped in 2012 but said the government should "loosen visa requirements and regulations as much as possible".
Universities UK (UUK), the umbrella group representing varsities, said it is disappointed the Migration Advisory Committee (MAC) didn't call for the post-study work visa to be reinstated, adding the ability to work for a limited period after graduation is key to deciding where to study.
The committee's report highlighted the contribution of Indian and other non-EU students to the UK economy – estimated at £17.6 billion in 2015 – and said it did not recommend any toughening of student visa requirements.
The panel noted the sharp drop in Indian student numbers in recent years and adverse coverage in the Indian press. Closure of the post-study work visa is seen as one of the main reasons for Indian students preferring other destinations that allow work which enables them to gain experience and recover some costs.
The report, however, criticised the government for harping on the statement that there is "no limit on the number of genuine international students", adding "many do not trust the government…they may wonder what the phrase 'genuine' means".
It added: "What the government means and what many in the sector think the government means are not aligned. There is a risk this makes it harder for the sector and government to work together more closely to grow the number of international students; something both think desirable.
"The sector and government need to work in partnership to grow numbers; an appropriate migration regime is part of that but only a part."
Contrary to demands by members of the government and stakeholders, the committee didn't recommend removing international students from overall migration numbers. It recommended extension of the current four-month post-study period to six months to students at the Masters level.
The British Chamber of Commerce expressed disappointment at MAC's recommendations while UUK president Janet Beer regretted the panel didn't call for reviving the post-study work visa.
She said: "We called last week for a new graduate visa that would make the UK more attractive to students and would allow a wider range of employers, in all parts of the UK, to benefit from access to talented graduates from around the world.
"This improved post-study visa would put us on a par with what is offered by countries such as the US, Canada and Australia."
Topics
Close Story