US senator Rand Paul to move bill ending all aid to Pakistan
Hindustan Times, Washington |
, Washington
HT Correspondent
Jan 05, 2018 11:23 PM IST
Paul said the US should not "give one penny" to countries which burn its flag and chant "death to America".
Republican senator Rand Paul has said he will be introducing a legislation soon to end all US aid to Pakistan, going beyond the suspension of security-related assistance the Trump administration announced on Thursday.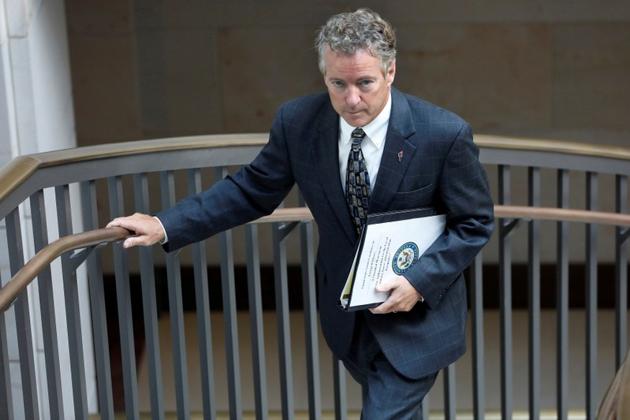 "The United States should not give one penny to countries who burn our flag and chant 'Death to America," Paul said in a video message posted online before the administration went public with the suspension decision.
"Countries like Pakistan that stonewall access to key information in fighting terrorism don't deserve our money," the Kentucky senator, who has been a long-time critic of Pakistan, said. "I say we should stop now. Stop sending your hard-earned tax dollars to Pakistan."
Rand said his bill would call for this saved money to be invested in building infrastructure at home in the United States.
"I've been fighting to end Pakistani aid for years. But now we have a breakthrough. President Trump has publicly called to end their aid, and is currently holding up over $200 million of it. I want to end all of it," he said.
In February 2016, Paul had introduced a joint resolution in the senate opposing an Obama administration proposal to sell eight F-16 fighter jets to Pakistan at costs subsidized by US tax-payers.
"The US and Pakistan relationship has been a troubled one," he had said in a statement. "Though the government of Pakistan has been considered America's ally in the fight on terrorism, Pakistan's behaviour would suggest otherwise. While we give them billions of dollars in aid, we are simultaneously aware of their intelligence and military apparatus assisting the Afghan Taliban.
The resolution had fallen, but the sale was blocked.