'Why can't our diplomats do homework?' Pak Twitter on Maleeha Lodhi's UN gaffe
Updated on Sep 25, 2017 01:01 PM IST
Maleeha Lodhi , Pakistan's envoy to the UN, used a picture from Gaza to show Indian "atrocities" in Kashmir.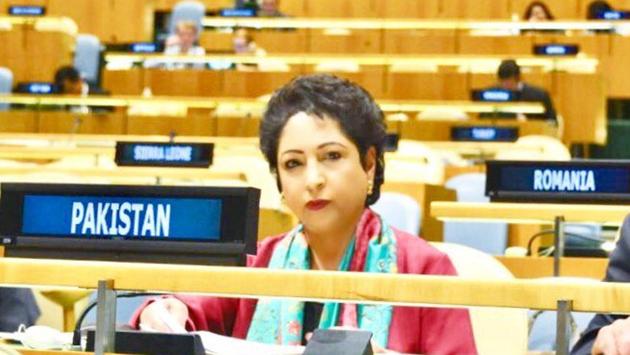 Maleeha Lodhi , Pakistan's permanent representative to the United Nations, goofed up at the international stage on Saturday when she used a picture from Gaza to show "Indian atrocities in Kashmir".
Lodhi was responding to external affairs minister Sushma Swaraj's speech, where she called Pakistan a "pre-eminent export factory for terror". However, the photo Lodhi displayed at the UN as proof of "Indian violence in Jammu and Kashmir" was of 17-year-old Rawya Abu Jom, who was injured when two Israeli airstrikes hit her family's apartment in Gaza during the 2014 war.
The media in Pakistan, which had earlier reacted sharply to Swaraj's speech, hailed Lodhi's response as befitting. News reports in Pakistani dailies focussed extensively on Lodhi's remarks, especially her allegations that India was the mother of terrorism in South Asia.
On Twitter, however, many Pakistanis called out their envoy for the embarrassing gaffe, saying it undermined the seriousness of her response.
Others pointed out that though the photo was from Gaza, it did not negate the fact that "India used pellet guns against Kashmiri protestors".