Will take public opinion on move to revoke work permit for H-4 spouse visa: Trump administration
Hindustan Times, Washington |
, Washington
Yashwant Raj
Nov 10, 2018 12:14 AM IST
The Trump administration has assured lawmakers and the American corporate sector that the public would get an opportunity to respond to its proposal of revoking work authorisation to H-4 spouse visas after they raised their concerns over the move.
The Trump administration has assured lawmakers that public comments and feedback will be sought before it rescinds the work authorising programme for spouses of H-1B visa-holders who have been cleared for permanent residency or Green Cards.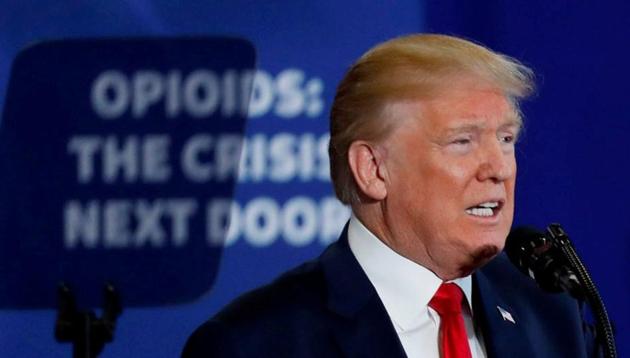 The administration plans to end the rule, called H-4 Employment Authorization Document, in three months, the US Immigration and Citizenship Services (USCIS) told a court in September.
"The public will be given an opportunity to provide feedback during a notice and comment period on any proposed revisions to regulations providing employment authorisation to certain H-4 non-immigrants," USCIS director L Francis Cissna wrote to Democratic senators Kamala Harris and Kristen Gillibrand last month. He was replying to their appeal to the administration to reconsider the decision to rescind the rule.
The senators had written: "A regulation that would permanently force approximately 100,000 high-skilled women to abandon their professional careers will harm the well-being of these women, and their families and have negative consequences for American communities where they live and work."
They added, "A revocation of the H-4 rule, in fact, would disproportionately target South Asian women." More than 130 members of the House of Representatives earlier made a similar appeal in a joint letter initiated by Pramila Jayapal, a Democrat, and Mia Love, a Republican.