Compensation win for Japanese teachers forced to sing national anthem
After being refused to be re-hired for not singing the national anthem, a group of Japanese teachers sue the municipal government and win huge compensation.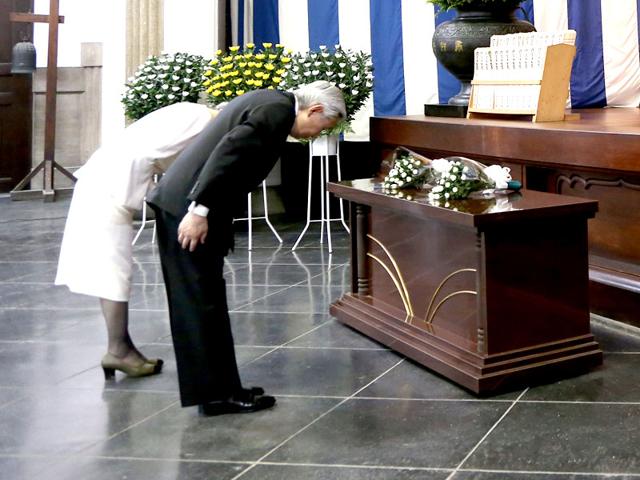 Updated on May 26, 2015 04:18 PM IST
A Japanese court has awarded millions of dollars in compensation to a group of teachers who were punished for refusing to sing the country's anthem. The group said on Tuesday that it condemned nationalism in education.
The Tokyo District Court ruled on Monday that the capital's municipal government must pay a total of 537 million yen ($4.5 million) to 22 former high school teachers.
The group said the city refused to re-hire them under a scheme that extends employment past the retirement age, because they disobeyed orders to stand and sing the anthem at graduation ceremonies.
Some critics say Japan's anthem amounts to a call to sacrifice oneself for the emperor and celebrates militarism. Numerous battles over the years have seen teachers clash with school administrators over this issue.Even today nationalist Prime Minister Shinzo Abe is accused of trying to play down Japan's war history.
In 2012, the supreme court ruled that penalising teachers for not standing to sing the anthem was constitutional, but it warned administrators to exercise care in going beyond a reprimand.
On Monday, district judge Toru Yoshida said the Tokyo government's refusal to re-hire the group was disproportionate to the offence.
"There needs to be careful consideration when penalising people because they behaved in a way based on their own beliefs," he said, according to public broadcaster NHK.
Plaintiff Eishun Nagai, 68, called it "a great ruling that gives teachers some breathing room". "Because of our punishment, other teachers have felt threatened to express their opinions to superiors, such as principals," he told AFP on Tuesday. "You are told not to think for yourself but just do what you're told."
Last month, Prime Minister Abe told parliament that raising the national flag and standing to sing the anthem at school ceremonies should be done not only in elementary and secondary institutions, but also in public universities.

Close Story
Personalise your news feed. Follow trending topics