Vijay Mallya joins long list of fugitives in London
Mar 11, 2016 09:13 PM IST
Vijay Mallya, who flew to London on March 2, joins a long list of controversial Indian and other foreign citizens who find Britain a safer place than their home countries.
It is not the first time that a person fleeing local law in foreign countries has taken shelter in London: Vijay Mallya, who flew here on March 2, joins a long list of controversial Indian and other foreign citizens who find Britain a safer place than their home countries.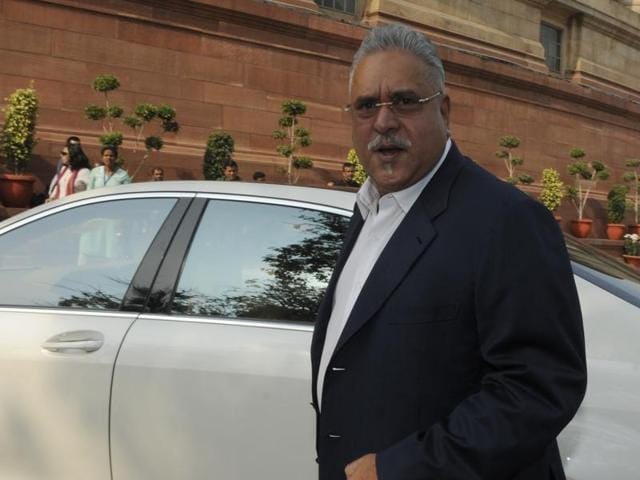 However, it needs to be noted that he is not a declared absconder yet, as a senior official told HT: "Unless Mallya himself returns to India, there is virtually no chance of India being able to secure his extradition through normal channels. He says he is not running away from creditors, he is not an absconder yet."
Britain has a long and proud history of providing refuge to those fleeing political and religious persecution, but those facing financial allegations in home countries are also finding refuge in the cooler climes of Britain as the lines of those claiming 'refuge' get increasingly blurred.
As nineteenth century reformer Samuel Smiles called London "the world's asylum, the refuge of the persecuted of all lands".
Over centuries, hundreds of thousands from various countries have secured refuge and asylum in Britain, including the Huguenots, people from Sri Lanka, Pakistan, Afghanistan and Indians expelled from Idi Amin's Uganda in the early 1970s.
Britain's contemporary unease with increasing numbers of refugees is reflected in tighter updates in law: the popular perception is against welcoming refugees any more, but this does not evidently extend to high net worth individuals.
In recent years, high profile foreign offenders with considerable wealth have also found refuge and a safe place to park their assets and enjoy a peaceful life, away from local laws of their home countries snapping at their heels – including many from Russia.
India and Britain signed an extradition treaty in December 1993, but Indian circles in London do not remember a single individual wanted by India being extradited. In 2008, India extradited Maninderpal Singh Kohli to Britain in the Hannah Foster murder case.
Alleged financial offences is the reason for India seeking the return of Mallya and Lalit Modi, but there have been several cases related to other offences in India – none of which, however, has gone in India's favour, mainly due to stringent human rights laws in Britain.
Recent cases in which India has not been successful include those of Ravi Shankaran (accused in the Indian Navy war room leak case), Tiger Hanif (wanted in connection with two bomb attacks in Gujarat in 1993), music director Nadeem Saifi (accused and acquitted in the Gulshan Kumar murder case), and several individuals related to the 'Khalistan' movement.
Tiger Hanif has exhausted all options in British courts to avoid extradition. His case is with Home secretary Theresa May, who needs to approve his extradition, but he also has the final option of approaching the European Court of Human Rights to avoid extradition.
India has been seeking the extradition of British national Raymond Varley, accused in child abuse cases in Goa. One British national recently extradited was Indian-origin Shrien Dewani, who faced court in South Africa for the 2010 'honeymoon murder' of his wife, Anni.
British courts usually refuse extradition requests that are based on political reasons or from countries where a person is likely to face torture or the death penalty. Several cases have been refused on the ground that extradition would deny the person the right to family life (Article 8 of the European Convention of Human Rights).
Wanted in India, living in Britain
Some recent cases of individuals wanted for alleged offences in India:
· Vijay Mallya (financial)
· Lalit Modi (financial)
· Ravi Shankaran (Navy war room leak case)
· Tiger Hanif (1993 blasts in Gujarat)
· Nadeem Saifi (Gulshan Kumar murder case)
· Raymond Varley (UK citizen; child abuse cases in Goa)