India-France negotiations on 36 Rafale fighters 'in closing stages'
Top sources told Hindustan Times that France has this week indicated a maximum price of around 11.6 billion Euros for 36 fighters with full armament complement. That works out to Rs 85,000 crore for three squadrons. The French offer takes into account an annual inflation rate of around 5 per cent with deliveries beginning 2019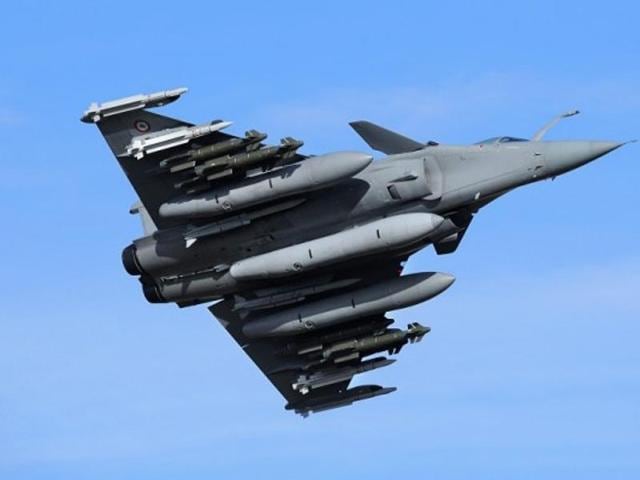 Updated on Jan 21, 2016 10:20 AM IST
Negotiations between India and France on closing the deal for 36 Rafale multi-role fighters have entered their last, hectic phase. The two nations are now seeking simultaneous inking of the Inter-Government Agreement (IGA) and Commercial Contract during President Francois Hollande's Republic Day visit, now less than a week away.
Top sources told Hindustan Times that France has this week indicated a maximum price of around 11.6 billion Euros for 36 fighters with full armament complement. That works out to Rs 85,000 crore for three squadrons. The French offer takes into account an annual inflation rate of around 5 per cent with deliveries beginning 2019.
The ministry of defence has been instructed by defence minister Manohar Parrikar to lay out a detailed proposal to beat the price down to lower than what was on offer at the time Prime Minister Narendra Modi went to France last April. "In April 2015, it was decided that the price of each aircraft would be at least 10-20 per cent less than what was being offered by manufacturer Dassault to the UPA regime for the cancelled 126 MMRCA contract. This is a government-to-government sale, and not based on lowest bidder or tender. We have asked France to calculate inflation at 1.2 per cent annually from today's price with deliveries in 2019. This plus other discount should bring the price to around 8 billion Euros or Rs 55,000 crore for the 36 fighters," said a senior official.
While Indian, French and Dassault officials are all in the Capital to close the commercial contract before Hollande arrives, New Delhi is clear that it will sign the IGA only with the commercial contract for the fighter deal. "French and Indian defence ministry officials are meeting today to close the commercial contract. We have not decided at this moment to but additional Rafale fighters but could examine the possible if the price is good. But this has nothing to do with the current negotiations," said the official. National Security Advisor Ajit Doval was in Paris for two days this month to discuss the Rafale deal and the modalities of the IGA.
South Block sources said the 36 Rafale fighters will be specifically designed for Indian needs with the top-of-the-line AESA radar marking a quantum jump over existing multiple targeting capabilities. The nuclear-capable French fighter will add teeth to India's attack capability and replace the Russian Su-30 MKI as the IAF's main frontline fighter.
Close Story
Personalise your news feed. Follow trending topics