Top Pakistan terror group leader killed in 'encounter'
Jul 29, 2015 10:07 AM IST
Top LeJ leader Malik Ishaq and Ghulam Rasool Shah were among the 14 sectarian militants were killed by police in Muzaffargarh district of Punjab province.
Malik Ishaq, the leader of the terror group behind some of Pakistan's worst attacks on the minority Shia community, was killed with 13 others by police on Wednesday, officials said.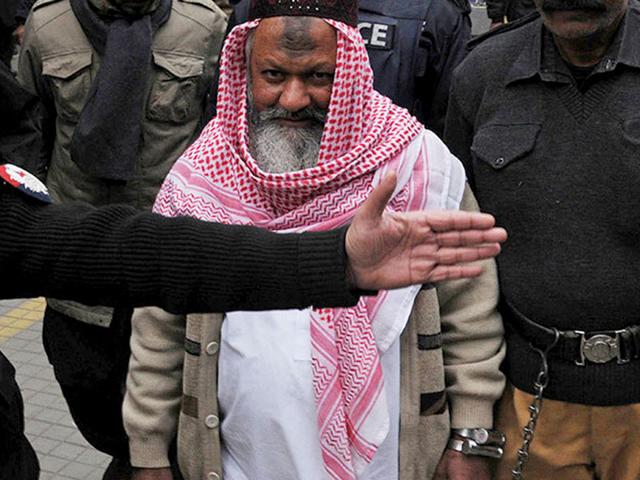 The chief of the banned Lashkar-e-Jhangvi was gunned down with his two sons in an alleged police encounter in Muzaffargarh district of Punjab province.
"Malik Ishaq, along with 13 other sectarian militants, including two of his sons, were killed in the early hours of Wednesday morning," Punjab home minister Shuja Khanzada told AFP.
Top LeJ leader Ghulam Rasool Shah too was among the dead.
Authorities beefed up security across the country to counter possible retaliation by the LeJ. Police said Ishaq had been arrested six days ago for the targeted killings of eight people.
TV news channel quoted their sources in the Counter-Terrorism Department as saying that six accused, including Ishaq and his two sons Usman and Haq Nawaz, were taken to Shahwala in Muzaffargarh to help police recover weapons and explosives.
An exchange of fire erupted when 12 to 15 militants attacked the police team in a bid to free Ishaq and the other LeJ members. Ishaq was killed in the exchange of fire, security sources were quoted as saying by Dawn.com.
Three more terrorists and three policemen were injured in the incident, state-run Radio Pakistan reported.
Ishaq had been charged with the murder of some 70 people, a majority of them Shias. The cases were all dropped after witnesses declined to testify or were killed. He was also accused of masterminding the 2009 attack on the Sri Lankan cricket team in Lahore.
The LeJ has claimed responsibility for a series of bloody attacks on the minority Shia community, including two massive bombings in Quetta in 2013 that killed more than 200 people.
Ishaq was named a "Specially Designated Global Terrorist" by the US last year. He was the co-founder of the Sipah-e-Sahaba, a terror group with links to al Qaeda and the Taliban. He had told an Urdu daily in 1997 that he was involved in the killing of 102 Shias.
(With inputs from agencies)