Director Clint Eastwood's Tom Hanks-starrer Sully is set to release on September 9 across India.
The biographical drama also stars The Dark Knight star Aaron Eckhart, The Truman Show actor Laura Linney and Jeff Skiles.
The movie is based on the book Highest Duty by Chesley "Sully" Sullenberger and Jeffrey Zaslow.
Read Sully trailer: Tom Hanks is the captain of Eastwood's Oscar contender
Two-time Academy award-winner Hanks essays the role of Chesley "Sully" Sullenberger, a retired airline captain, who became a hero after gliding his plane along the water in the Hudson River, saving the lives of all 155 aboard.
However, even as Sully was being heralded by the public and the media for his unprecedented feat of aviation skill, an investigation was unfolding that threatened to destroy his reputation and his career.
According to the film's director, it was that part of the story, the one the world did not know, that drew him to the project.
This image released by Warner Bros. Pictures shows Tom Hanks in a scene from Sully. (AP)
"Anybody who keeps their wits about them when things are going wrong, who can negotiate the problems without panicking, is someone of superior character and interesting to watch on film.
"But for me, the real conflict came after, with the investigative board questioning his decisions even though he'd saved so many lives," Eastwood said.
For Hanks what Sullenberger did to save the lives of more than hundred people was heroic.
This image released by Warner Bros. Pictures shows Tom Hanks in a scene from Sully. (AP)
"I'm not an aviator but I know you're not supposed to be able to make a landing like that. This was a very pragmatic man who understood the realities of what he'd done and what it meant. He will never say he's a hero, but knowing with confidence that he could make that landing? That was a heroic thing he did. And he paid a price for it," he said.
Eckhart plays Sully's co-pilot in the film while Linney will be the captain's wife, Lorrie Sullenberger.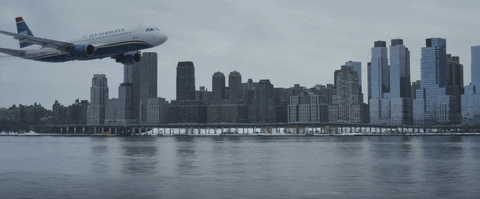 Follow @htshowbiz for more