Child marriage is still rampant in India. Here's how we can end it
May 31, 2016 12:13 AM IST
India must accelerate its efforts to address child marriage so that girls are rescued from inter-generational cycle of poverty
With the adoption of the Sustainable Development Goals (SDG) in 2015, India is committed to eliminate child, early and forced marriage and female genital mutilation, and achieve gender equality and empower women and girls by 2030.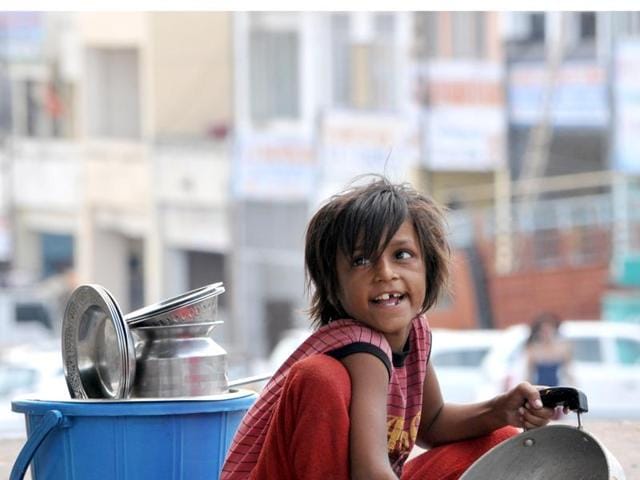 In the last four decades, the incidence of child marriage has decreased from 41.2% to 32.7% globally. India too has seen a decline in child marriage below 14 years.
Stay tuned with breaking news on HT Channel on Facebook.
Join Now
However with 17 million children between 10 to 19 years married in 2011 (76% girls), meeting the SDG target seems a tough task.
Furthermore, since child marriage is illegal, these numbers may be an underestimate.
In 2013-14, Young Lives (YL), a study involving 3,000 children since 2002 that captured data related to child marriage and teenage pregnancy, found the persistence of early marriage in Andhra Pradesh and Telangana, with 37% of the girls married (including those widowed and divorced) by the age of 19 and 28% married before they were 18.
Read: Young Lives: An International Study of Childhood Poverty
In contrast, less than 1% of the boys were married before they were 18. Almost 60% of the married girls had one or more children by the age of 19, highlighting that early pregnancy is a corollary of early marriage.
Our interviews with young women highlight how child marriage poses a barrier to the empowerment of women and perpetuates the inter-generational transmission of poverty.
Read: Child marriage shame: 30% Hindu, Muslim women tie knot before turning 18
Here's an example: Bhavana, a Backward Class girl in Rayalseema, was forced to leave school after her father's death. Being the youngest in the family, she would migrate to Mumbai for a few months every year because her brothers worked in construction sites.
Bhavana's mother was married when she was 12 and was keen to get her daughter married once she turned 14 since she felt that she was suffering due to the ill-treatment meted out to her by her sisters-in-law.
At 16, Bhavana was married to an auto-rickshaw driver and the family spent Rs 2, 00,000 on expenses and dowry.
At 19, Bhavana's life turned out to be as bad as her mother's. "I saw my mother since our childhood … she has been doing hard work without taking a break even for a day… It is same [for me ... I am also working in the same way," she said.
It is critical that the India accelerates its efforts to address child marriage so that girls are rescued from such inter-generational cycles of poverty.
Read: Prostitution to child marriage: India's drought hurts women, Dalits more
The Mission Poorna Shakti is one such mechanism that can support critical investments and support systems for adolescent girls by bringing stakeholders ---- government, civil society and local and legal institutions ---- to work with communities and adolescents to prevent child marriages.
Based on YL evidence, here are some key preventive actions that can be undertaken to end child marriage:
•Start a national campaign to address persisting gender discrimination
•Universalise secondary schooling and build residential schools and provide incentives to poorest girls including those belonging to the Backward Classes
•Building a campaign against the practice of dowry
•Engaging men and boys and sensitise brothers of young girls
•Enforcing existing laws within an enabling environment
Renu Singh is country director, Young Lives
The views are personal