India must take the lead in dealing with the threat of antimicrobial resistance
Published on Nov 16, 2017 05:01 PM IST
Worldwide, countries are designing ways to address AMR by reducing both the supply and demand for antibiotics. The three key approaches are discouraging doctors from over-prescribing antibiotics, persuading pharmaceutical companies to release new drugs, and reducing overall demand to slow the evolution of new resistant strains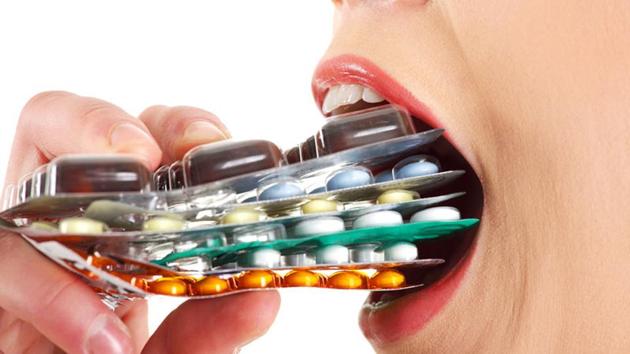 Seventy years after the discovery of penicillin by Alexander Fleming in 1928, the world is staring at a future without antibiotics. Antimicrobial resistance (AMR) has become a global threat and developing countries like India are at the epicentre of this problem. It threatens to undo the gains made by India in the control of infectious diseases like tuberculosis, malaria, HIV and other infections. If the problem of AMR is not addressed, it will play havoc with our already stretched healthcare budgets. As the world observes antibiotic awareness week, it is important to understand the factors that have led India to this quandary and look at the plausible solutions.
Antibiotics strictly target bacteria, but it is sometimes difficult to differentiate between viral and bacterial infections. The emergence of drug resistant pathogens happens when bacteria adapt to the presence of low dose antibiotics. In the absence of cheap, accurate and affordable diagnostic tests, it is often more cost effective to prescribe antibiotics. The factors that contribute to the emergence of resistance include not taking antibiotics for the prescribed duration, use of counterfeit drugs, and availability of formulations having active pharmaceutical ingredient (API) lower than the prescribed quantity. While patient behaviour is intertwined with socio-economic factors, the issue of substandard drugs can be dealt withby enforcing tighter regulations.
The past few years have seen an unprecedented rise in hospital-acquired infections. Poor infection control practices along with the high antibiotic use in hospitals create a fertile ground for the breeding of drug-resistant bugs. Hospital-acquired infections complicate the management of sterile procedures, such as simple surgeries, C-sections or knee or hip transplants. Drug-resistant infections take longer to treat and medicines used to treat them cost more, which adds to health expenditure.
There is evidence to support that improving infection control in hospitals along with promoting the rational use of antibiotics have benefitted hospitals. To prevent misuse of some classes of antibiotics, India introduced Schedule H1 category of drugs -- which includes third- and fourth-generation cephalosporins, carbapenems, new fluoroquinolones and anti-tuberculosis drugs – two years ago but the antibiotics listed are still available without prescription.
Adding to the problem is the misuse of antibiotics in poultry, livestock and fish to treat and prevent infections, which are very common in developing countries because of poor sanitation and hygiene in animal-breeding facilities. Taking cognisance of antibiotic misuse in poultry, livestock and fisheries, the Food Safety and Standards Authority of India has set standards for antibiotic use in fisheries in 2011, honey in 2014 and published Minimum Residue Limit to set limit for antibiotic residues in food products of animal origin.
Worldwide, countries are designing ways to address AMR by reducing both the supply and demand for antibiotics. The three key approaches are discouraging doctors from over-prescribing antibiotics, persuading pharmaceutical companies to release new drugs, and reducing overall demand to slow the evolution of new resistant strains.
India needs to move away from an empirical (syndrome-based) approach to an evidence-based approach treating infectious diseases by offering quality diagnosis, creating better disease-detection facilities and promoting rational antibiotic use in hospitals.
Improving the implementation of existing regulations around antibiotic use in poultry, livestock and fisheries with the engagement of the relevant stakeholders will be instrumental in reducing unnecessary use of antibiotics in veterinary sector.
Following an unprecedented number of antibiotic discoveries in the last 40 years, the number of new antibiotics in the pipeline have slumped to an all-time low. All major pharma industries have moved away from antibiotic discovery to focus on more profitable drugs for non-communicable diseases. Improving stewardship efforts around existing products will also influence pharma giants to look at antibiotics as profitable investment.
India has conveyed its willingness to address the problem of AMR by coming up with a National Action Plan (NAP), which is supported by seven ministries. The launch of NAP will help India put behind it an era of indifference towards AMR.
Kamini Walia is a senior scientist and programme officer, antimicrobial resistance, Indian Council of Medical Research
The views expressed are personal
Close Story
Personalise your news feed. Follow trending topics