Indian killed in Kansas: Hate crimes in US are rising since Trump assumed office
Updated on Feb 28, 2017 08:17 PM IST
Trump has denounced such attacks, calling for such attackers to "stop it". But there is little doubt these are being given legitimacy thanks to a president who both during his campaign and in office has associated Muslim migration with terror attacks in the US, has railed against immigrants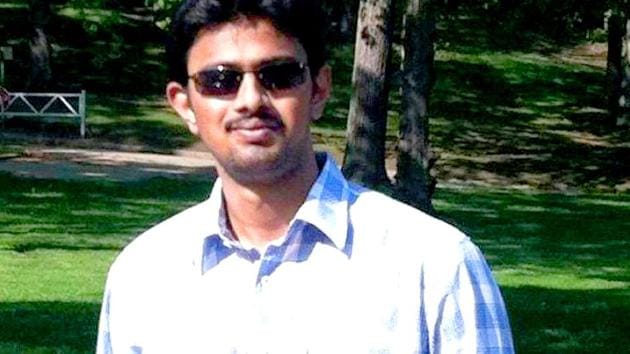 This week's hate-based murder of Srinivas Kuchibhotla and the wounding of his colleague, Alok Madasani, in Kansas is the sort of crime that has seen an increase since the election of the Trump administration. The murderer, Adam Purinton, initially taunted the two with racial slurs and then reportedly yelled "get out of my country" before pulling a gun on them.
How much of this can be attributed to the election of Donald Trump to the Oval Office? The evidence is strong.
The Southern Poverty Law Center, the leading monitor of hate crime in the US, recorded a surge in hate crimes across the country in the 10 days after Trump was elected. Normally the daily hate crime tally is in single digits. It surged to over 200 the day after his election and a total of 867 occurred in the nine days that followed. Many of the attackers in these incidents actually invoked Trump's name. The New York Police Department also recorded a similar spike. Its Chief of Detectives Robert Boyce said there was a 115% increase in bias crimes right after Trump's election victory.
Read: Andhra engineer killed by US navy veteran is first Indian hate crime victim in Trump era
Though that surge has since levelled off, it has done so at a higher level than where it was before. The SPLC latest annual report says the number of hate groups in the US rose in 2016 because, it wrote, "the radical right was energised by the candidacy of Donald Trump." New York police said hate crimes were up over a third in 2016 compared to 2015.
Trump has denounced such attacks, calling for such attackers to "stop it". But there is little doubt these are being given legitimacy thanks to a president who both during his campaign and in office has associated Muslim migration with terror attacks in the US, has railed against immigrants of all varieties and, worse, appointed people in his administration associated with white supremacist views. Mark Potok of the SPLC's Intelligence report recently said, "In Steve Bannon [Trump's chief strategist], these extremists think they finally have an ally who has the president's ear."
The primary target in all this has been Muslims. The SPLC has noted that anti-Muslim hate groups have tripled in number from 2015 to 2017. Even the more conservative figures of the US Federal Bureau of Investigation show hate crimes against Muslims rose 67% in 2015. While much of this is clearly linked to terror attacks on US soil, it is coincidence that 2015 is also the year Trump launched his election campaign.
Hate crime tends to feed on different strands – some of it is racist, some of its anti-immigrant and some of it about religious or cultural biases. But economics plays an important underlying cause. As Maimuna Majumder of the statistical website fivethirtyeight.com noted in a study last year on hate crimes, "income inequality was the most significant determinant of population-adjusted hate crimes and hate incidents across the US – for both pre-election and post-election data."
The problem that faces the US today is that all these sociological feeders can be argued to be on the rise. Income inequality will continue to increase. Terrorist activity will remain a constant. All of this will feed into anti-immigrant sentiment in the US. A Vox-Morning Consult poll found that safety is now the overriding source of anti-immigrant sentiment. Normally, one of the countervailing factors is having political leadership seeking to calm such fears and prejudices. The SPLC showed that this is what happened when President George W. Bush was in power. He spoke repeatedly in favour of immigrants, America's multicultural values and moderate Islam. Having a conservative president speak like this resulted in a sharp drop in white supremacist groups. Trump, unfortunately, has shown almost the exact opposite tendencies and aggravated an already tense situation.
Read: Indian-American engineer Srinivas Kuchibhotla killed in Kansas: What we know so far
There is some silver lining in all this for Indian immigrants to the US. Asians are one of only two immigrant groups who receive strong approval ratings from Americans. US law-and-order agencies and judicial bodies have, if anything, become more active in prosecuting hate groups and crimes. The Kansas shootings were notable that one of the victims was a white American who tried to intervene and that private online donations have covered the medical costs of the wounded.
The lesson for Trump should be that prejudice can never be directed. His son-in-law and daughter are both Jewish and his administration pro-Israeli. But half of the post-election attacks in New York City were directed against Jews. And nearly 10% were directed against Trump supporters. Ultimately, as Coretta Scott King noted, hate "injures the hater more than it injures the hated."
Personalise your news feed. Follow trending topics