Parties not revealing earning sources is unfortunate
Updated on Aug 24, 2016 11:46 AM IST
If they fail to adhere to basic financial discipline as regards keeping detailed records of their income and expenditure, their moral authority will become weaker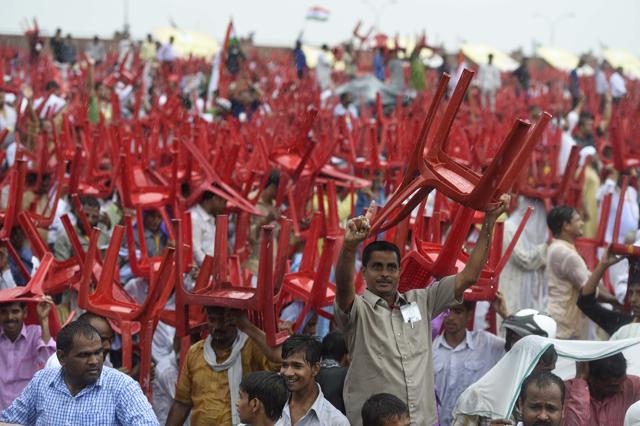 It is an irony of the times we live that political parties, who swear by "openness" and "transparency", are themselves secretive when it comes to their sources of income. A media report says more than 70% of the income of the national parties is disclosed neither to the public nor the authorities, executive or judicial. The Congress had to pay a punitive tax of Rs 25 crore when it could not satisfy the Delhi High Court about an unaccounted income the party had generated in 1994-95. The BJP too is not much different in this and the two parties together are said to account for about 80% of the earnings of all such outfits.
Read: 5 parties ignore CIC order on RTI
Parties often are able to circumvent the legal processes. For example, when the Central Information Commission said in 2013 they came under the Right to Information Act, the matter went up to the Supreme Court and the issue is still unresolved. The Income Tax Act exempts them from paying the income tax under conditions, some of which are that they must maintain proper books of accounts, keep records of each voluntary donation of Rs 20,000 and above, have their books audited by a chartered accountant, etc. On the face of it, these are not being rigorously followed. Exemption from the income tax is justified because political parties do not engage themselves in any productive activity. But not disclosing incomes is unfortunate, given the fact that parties get land at subsidised rates and many other facilities.
Read: Cong rejects CIC order on bringing political parties under RTI
Parties and politicians are increasingly crossing the line in claiming privileges that do appear not only unseemly but whose legalities can be questioned. Recently the UP government changed the law after the Supreme Court gave an order preventing former chief ministers from occupying official bungalows. The tendency on the part of some to convert official bungalows into memorials of their fathers or relatives so that they have a perpetual hold on prize real estate requires no elaboration. Now if they fail to adhere to basic financial discipline as regards keeping detailed records of their income and expenditure, their moral authority will become weaker. In the process what will happen is that our parties, like our legislatures, will come under judicial gaze, which is not healthy for the functioning of democracy.
The author tweets as @uddalokbhattach