Urbanisation can reduce poverty. This is how
Updated on Jul 12, 2016 11:35 PM IST
Increase the pace of urbanisation by boosting agricultural productivity and rural literacy, reducing rural natural growth rates and reversing the demographic divergence.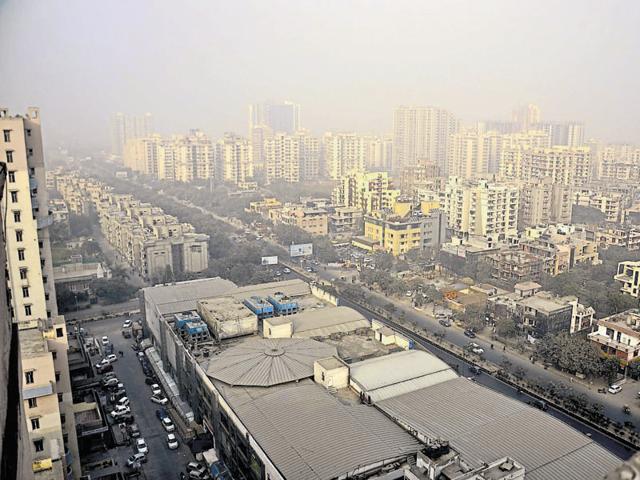 Rapid urbanisation is a phrase used by many to describe the urban transformations taking place across India. However, this is far from the truth. While India has experienced rapid urban growth, its pace of urbanisation has been abysmally slow. To explain this conundrum, it is imperative to understand the difference between urbanisation and urban growth and the drivers behind these phenomena.
India's urbanisation rate or the proportion of people living in urban areas increased from around 20% in 1971 to 31% in 2011. India uses a conservative definition of urban areas compared to other countries and alternative definitions can raise this figure to 37% or 47% if one adds rural settlements with more than 10,000 people or 5,000 people respectively to the urban definition.
Read: Urbanisation can mitigate poverty: PM Modi at smart city launch
However, the change in urbanisation rates of 2-3 percentage points per decade is unaffected by definitions and are nearly half of those in many other countries with similar economic growth rates. Why has the pace of urbanisation in India been so slow? This is the question we address in a recent International Growth Centre research study.
The pace of urbanisation depends on both urban and rural population growth rates, which in turn depend on natural growth rates (birth rates minus death rates), migration and reclassification effects. Thus rapid urban growth does not necessarily lead to faster urbanisation if it is offset by equally rapid rural growth.
In the 1970s, natural growth rates in urban and rural India were identical. Since then, they have dramatically diverged with rural natural growth rates currently standing substantially higher than urban natural growth rates. This is mainly due to higher birth rates in rural areas as death rates have converged between rural and urban settings.
Read: Just a small percentage of population to benefit from Smart Cities Mission
This 'demographic divergence' between rural and urban natural growth rates implies that in the absence of migration and reclassification effects, India has been de-urbanising. Such a demographic divergence has rarely been witnessed in other countries or for that matter in many parts of India. The All-India demographic divergence is an outcome of divergence in the relatively poorer northern states - Bihar, Uttar Pradesh, Madhya Pradesh, Rajasthan and Assam.
In contrast, south India, Maharashtra, Gujarat and even Punjab did not experience the demographic divergence. Our district level analysis reveals that regions with low agricultural productivity per hectare and higher differences in rural-urban literacy levels exhibited higher degrees of this demographic divergence.
Read: Why India needs to be 'smart' about urbanisation
Thus, the pace of urbanisation in India could quicken by boosting agricultural productivity and rural literacy levels, reducing rural natural growth rates and reversing the demographic divergence.
In theory, these measures could also reduce migration from villages to cities and thus slow down the pace of urbanisation through the migration channel. In practice, longer duration rural-urban migration streams are positively associated with income and education levels in India as farm work becomes a less attractive proposition.
Gendered migration, however, is another reason that explains India's slow pace of urbanisation. The bulk of work related migration in India tends to be male-dominated and semi-permanent in nature. Male migrants often work their entire lives in cities but retire back in their native villages due to factors such as cultural norms about women's mobility and adverse housing conditions. As a result, in-coming cohorts of migrants are partially offset by out-going cohorts of older migrants in major Indian cities, and this dampens the pace of urbanisation.
Urban growth, as against urbanisation, has been fairly rapid but even here there are distinct signs of slowdown as fertility rates dip along the course of the demographic transition. Most Indian cities grew at a slower annual rate post-1991 than the period between 1951 and 1991 due to a decline in fertility rates.
The exceptional cases such as Surat and Tiruppur grew faster post-1991 because high in-migration rates linked with an industrial upswing compensated for the fertility decline. Our analysis reveals the significance of education in positively driving city growth rates through in-migration over the past five decades and investments in the Information & Technology (IT) sector as an important factor for growth in the past decade. In general though, northern cities have grown faster than southern cities due to higher fertility rates and this trend will continue in the next decade.
India is thus witnessing a paradox of rapid urban growth and slower urbanisation in the north as compared to slower urban growth and faster urbanisation in the South.
Urbanisation is an important process through which poverty can be reduced, a point underscored by Prime Minister Narendra Modi in his recent speech at the launch of the Smart City projects.
Our analysis suggests that a boost to agricultural productivity in the poorer northern States will reduce India's demographic divergence and foster rapid urbanisation by changing the rural-urban fertility divide.
Rural prosperity is thus demographically linked with the process of urbanisation and the two phenomena can and should occur simultaneously.
Chinmay Tumbe, department of economics, Indian Institute of Management Ahmedabad.
Personalise your news feed. Follow trending topics