5 must-watch Indian adaptations of the Mahabharata
Ahead of the premiere of acclaimed British director Peter Brook's sequel to Mahabharata here are 5 interesting Indian adaptations of the epic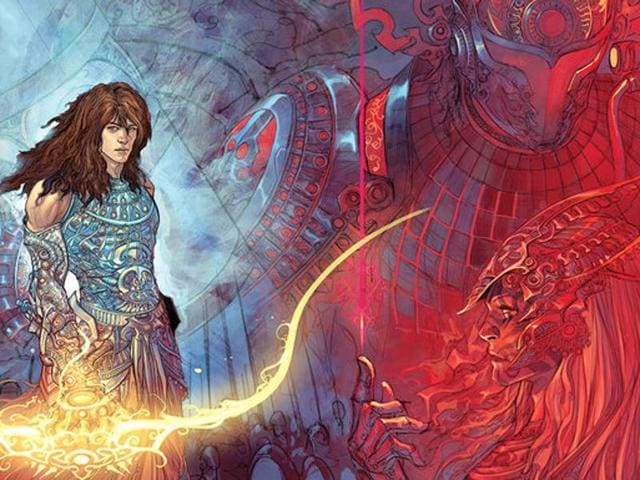 Updated on Mar 03, 2016 02:41 PM IST
Hindustan Times | By As told to Poorva Joshi
, Mumbai
Kalyug: This 1981 Hindi film by Shyam Benegal was a modern-day version of the epic, depicted as an archetypal conflict between rival business houses. It starred Shashi Kapoor, Rekha and Raj Babbar in leading roles.
18 Days: Comic artist Grant Morrison, the acclaimed writer of Batman, created a graphic series on the story of super- warriors, meeting for the final battle of their age. This is a futuristic re-imagination of the great epic, and follows the course of the climactic war that concludes the age of the gods and begins the age of man.
ALSO READ: Peter Brook's iconic Mahabharata returns to India after 30 years
Katha Amrito Saman and Nathbati Anathbath :The two plays by actress Saonli Mitra weaved in the classical dance of Kathak with the epic. Mitra performed a one-woman show based on the principles of the Mahabharata in Katha Amrita Saman (words-like-nectar) and a portrayal of the existential angst of Draupadi, five-husbanded yet husband-less (after the dice game) in Nathabati Anathabat.
Bharat Ek Khoj: Produced by Shyam Benegal, in 1988, the 53-episode TV seires was primarily based on Jawaharlal Nehru's book, Discovery of India (1946). The fifth and the sixth episodes of the series focused on the Mahabharata. In its fifth episode, the epic is narrated by folk artist Teejan Bai, an exponent of Pandvani, a folk storytelling art form of Chhattisgarh. The format follows the narrative of the Mahabharat, with Bhima, as the central protagonist. The sixth episode of the series, was the re telling of the epic, from the point of view of Duryodhana, played by actor Om Puri.
Kathakali: The texts for this dance form native to Kerala, showcase stories from the Mahabharata, for instance, themes such as black magic in Kirimira Vadham (the killing of rakshasa Kirimira) are some of the most celebrated pieces of the Malayalam folklore.
— By Utkarsh Patel, mythologist
Close Story