Achtung, Baby
Hindustan Times |
Rashi Talreja
Apr 14, 2012 02:23 PM IST
The Indo-German Urban Mela, which started yesterday at Cross Maidan, offers a host of free events in art, theatre, cinema and music as well as a beer garden that serves German delicacies.
Over the past 60 years India and Germany have taken several initiatives to help curb the problems associated with haphazard urbanisation and to sensitise the youth about this problem.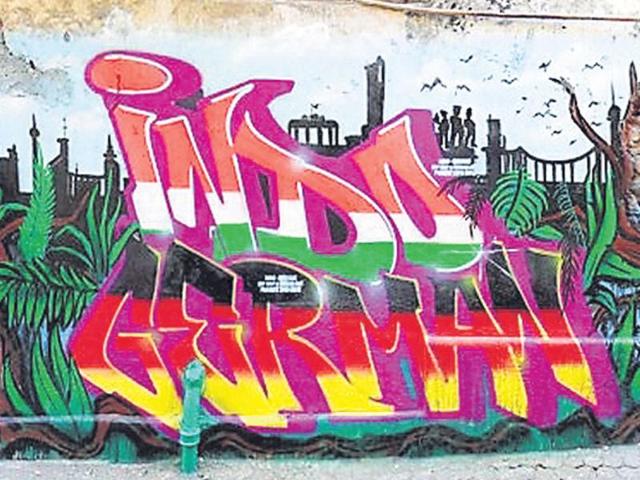 This year, this endeavour has taken the form of a 10-day cultural event called the Indo-German Urban Mela, currently ongoing at Cross Maidan, Marine Lines, till the 22nd of this month. The event is said to mark the year of Germany in India as it one in a series of events to bring a part of German culture here.
The mela comprises pavilions of different shapes and sizes designed by architect and installation artist Markus Heinsdorff. Gigs and performances
In keeping with the central theme of the festival — 'StadtRäume', which is German for 'city spaces', the stalls at the mela focus on various facets of urban life, such as city planning, architecture, transport and infrastructure. Workshops
Culture is one of the main highlights of the festival this weekend, with a host of performances, gigs, workshops and exhibitions to choose from. These include a number of events from the The Schäl Sick Brass Band, a German brass band that combines swing-jazz with a number of world music genres, as well as a theatrical performance on stilts.
If the performances don't give you enough of a sneak peek into Germany's culture, you can walk into the beer garden, where you can relish a wide range of German delicacies such as schinkenstulle (a homemade multi-grain sandwich), bockwurst im brötchen (chicken sausage hot dog), schwarzwälder kirschtorte (black forest cake) and apfelstrudel mit vanilleeis (apple strudel with vanilla ice-cream), along with pints of German beers such as Erdinger weisse, Erdinger dunkel and wines such as Dr Loosen Riesling and Black Tower Dornfelder.