Avril belts out a number in Hindi
Updated on May 18, 2007 02:01 PM IST
Canadian pop-star Avril Lavigne, whose latest number 'Girlfriend' is ruling the airwaves, has sung the song in many languages, including Hindi. Ritujaay Ghosh speaks to the singer.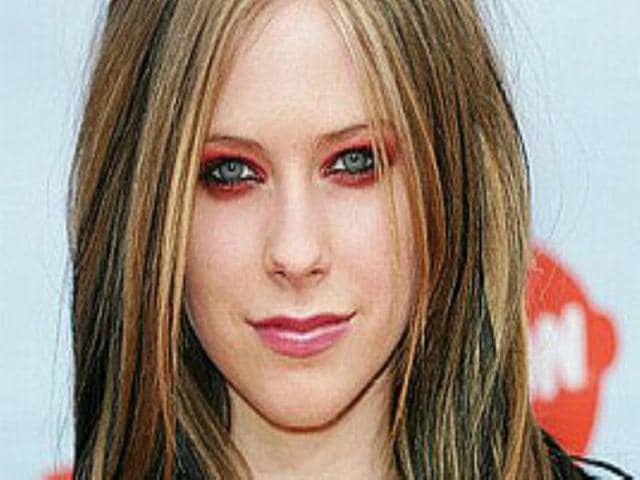 Hindustan Times |
Ritujaay Ghosh
She is 22, three albums old and has sold more than 26 million copies of her albums worldwide. Multiple-Grammy nominee Canadian pop sensation Avril Lavigne speaks to HT City on her latest album, The Best Damn Thing (Sony BMG) on her life as a singer-actor.

Eight nominations over the years, not a single win. Did you feel luck not on your side?
It was an honour to be nominated because it meant that my music was recognised and that was enough for me.
How did the song 'Girlfriend' — that is on top of the charts now — come up?
I wanted to do a fun song and 'Girlfriend' came about. It's upbeat and a great song to perform on stage. All the songs in the album are peppy and have a pop feel.
You have sung 'Girlfriend' in many languages, even Hindi. What was it like?
Hindi was really tough for me to pick up in terms of phonetics. I didn't feel it was right to do it if I didn't get it right! But I would love to learn this language and give Hindi a try.
What are your expectations with The Best Damn Thing?
I just want it to do as well as my first album. Both the earlier albums have been successful. I hope this one is too, because this is a new me.

Any special memories during the making of this album?
Well, yeah, we had a lot of fun making it. My producers Rob Cavollo, Deryck Whibley (also my husband) would all just run around pepper-spraying each other and we'd have more fun than work.

How is this album different from your previous two albums?
It's a more upbeat album. It's up-tempo numbers, which are great to perform live. And it's an older me.

Do the songs reflect personal experiences?
Well, all songs are written from personal experiences and emotions that people go through and I think that's something every songwriter knows.
Besides being a singer and an actor, do you like your fans also identifying you a sex symbol?
I've grown from being a teenage rebel to a sexy young woman. I think every young girl who grows up need to be in touch with her sexuality.
Besides singing, you are also a successful actor. Which do you find more exciting?
I enjoyed acting but music is closest to my heart. I am always a singer first.
Do you plan to do a film that would focus on you as a singer?
I haven't thought about this.
Close Story
Personalise your news feed. Follow trending topics