Thumri Festival brings back the songs from the courts of Nawabs
Sahitya Kala Parishad's seventh edition of the Thumri Festival will see performances by maestros such as Girija Devi, Pandits Rajan Sajan Mishra, Bholanath Mishra among others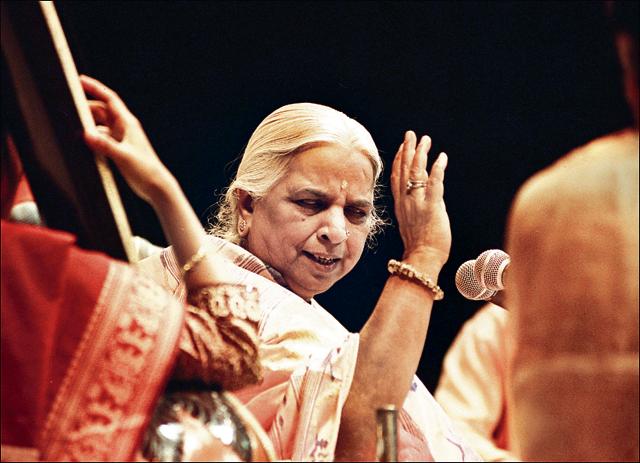 Updated on Sep 03, 2016 09:29 AM IST
You don't get to listen to the Queen of Thumri often. But Girija Devi, closely associated with this genre of Hindustani classical music, will be performing in Delhi next week.
Delhi government's Sahitya Kala Parishad's seventh edition of the Thumri Festival will also see performances by other maestros of this music tradition such as Pandits Rajan Sajan Mishra, Bholanath Mishra and Neha Chimmalgi.
"When we started in 2010, there was a dearth of young artists who sang thumri," says Sindhu Mishra of Sahitya Kala Parishad. "Of course there were masters of the art, but they weren't too keen to perform in public."
Read more: Girija Devi: The queen of Thumri
Thumri, a popular, light classical form of Hindustani music, limited to specific ragas, is mostly romantic or devotional in nature. It is usually sung in popular Hindi dialects of Awadhi or Braj Bhasha.
This musical form is believed to have evolved in 9th century Lucknow, inside the courts of Nawabs, specifically during the reign of Nawab Wajid Ali Shah. At the time, however, the songs were sung by courtesans or tawaifs and it was considered disrespectful for 'high born' women to learn this art. But pioneering singers like Naina Devi took it up and challenged the stigma attached to thumri.
Given its aim of finding new talent, the festival also invites select youngsters to share the stage with masters of the art. "The festival is meant to be a platform for the young to showcase their talent. Every year, we choose a few young artists after auditioning them," says Mishra.
The thumri tradition has two major divisions: Lucknowi and Banarasi. The former was popularised by artists like Begum Akhtar, Noor Jehan and Sobha Gurtu. Girija Devi belongs to the second, the Banaras gharana, made famous by the likes of Rasoolan Bai and Siddheshwari Devi.
Nawab Wajid Ali Shah himself was a poet and composed many thumris, the most famous being Babul Mora Naihar Chooto Jaye, words immortalised by singer KL Saigal in Street Singer (1938).
Thumri Festival, 6.30pm, till September 4,
Kamani Auditorium, Copernicus Marg.
Call: 26867636
Close Story