Makar Sankranti 2023: Prosperity around the corner
Jan 13, 2023 05:44 PM IST
Makar Sankranti 2023 will be celebrated with much fanfare across different regions of India on January 15. Let us explore how different zodiac signs will be impacted by this movement.
Makar Sankranti 2023 will be celebrated with much fanfare across different regions of India on January 15. In Astrology, Makar Sankranti is the time when Sun enters Capricorn (Makar) sign every year. This position of Sun also coincides with onset of Uttarayan (Sun's movement towards the northern hemisphere) which is considered auspicious. Let us explore how different zodiac signs will be impacted by this movement.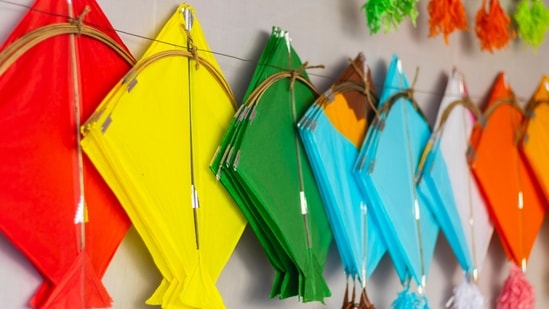 Aries: Now is a good time to start making preparations for a career transition. You will pick up new information quickly and use it to hone your abilities. Possibilities for professional development and advancement will improve. Those engaged in trading of goods will have a gainful phase. Your romantic partner will go on to achieve great success in their chosen areas, bringing you much joy.
Taurus: Working with an adaptable mindset will help you win over both superiors and subordinates. This will enable you to work smoothly and achieve all deadlines. Your financial growth will be more than average, but you'll still need a strategy for keeping your spending in check if you want to avoid going into the red. Any professional travel will be fruitful so plan for it.
Gemini: It's important to think hard about your true motivations at this time. Wait for the perfect professional opening before you jump in with full vigour. Do not invest right now and explore different options. Try to keep the harmony in your marriage and be there for your in-laws when they need help. Be careful of the words you use. Stomach issues can be a source of discomfort so take precaution.
Cancer: New doors of opportunity in your work life are opening now. Earlier applications for job interviews may now be rewarded with a formal offer of employment. It will be important to invest time and energy into your relationships and fix any problems you may see. Don't let your moodiness cloud your judgement in romantic situations. Be reasonable in your approach.
Leo: Now is the moment to break out of your routine and try something new. Professionals aiming for greater responsibility might expect to see positive shifts in the near future. Accolades will come your way because of your doggedness and meticulousness. Students that put in the time and effort to study for competitive exams will taste success. Any pending legal action will end well for you.
Virgo: Change your working style and aspire for a new position. Don't waste time moping over bad luck when you may be putting that effort into a brighter professional future. Do not be shy about discussing any inhibitions relating to your relationship. Your spouse will need your support to take some important decisions. Married couples can plan for a family extension now.
Libra: Make sure you keep a balance in your domestic life because it might require a lot of your time and effort. Be tactful and refrain from becoming pushy in your personal life. Avoid being too self-centred about your issues. Now is an advantageous moment to make money on deals involving land and real estate. Maintain your mother's health and, if required, seek medical guidance.
Scorpio: Be ready to take some risks and improve your decision-making skills. Explore new approaches that may help raise your level of performance at work. The time is right for forming new contacts and alliances that can lead to professional growth. Travels are indicated for work purpose, hence make the most of them. Your younger siblings may need your support and guidance so take time out for them.
Sagittarius: You may anticipate a steady flow of money coming in. Consider making investments with a long-term return. There's a good chance that your efforts will pay off in the form of consistent progress in your field. Tiffs and disagreements with upper management are also a possibility. Keep the peace at home by avoiding arguments until absolutely essential. Keep your cool.
Capricorn: Just by shifting your mindset, you may open yourself up to exciting new opportunities. You should gladly accept any additional obligations that your employer may assign you. Push yourself to the limit, and you will be rewarded. Your significant other has the potential to become quite possessive, so it's important to keep an eye on your private life. Your kids may experience a time of academic success.
Aquarius: Use your strong planning skills while the going is good. Employ a fresh perspective and a daring strategy to attract success rather than always searching for it. Those with goals of studying or working in another country might expect to achieve them. It's a good idea to keep an eye out for new career opportunities and to take the plunge if you find one that interests you. Long-term investments and funding are attractive options right now.
Pisces: Maintain your positive attitude, because your hard effort is likely to be recognised at your place of employment. Your ambitions will increase as a result of this. A loving partner is more likely to back you up now, making this a good period for romance. Those who have recently been married might begin making plans to grow their families. There will be celebrations all around in the family.
----------------------
Neeraj Dhankher
(Vedic Astrologer, Founder - Astro Zindagi)
Email: info@astrozindagi.in, neeraj@astrozindagi.in
Url: www.astrozindagi.in
Contact: Noida: +919910094779
"Exciting news! Hindustan Times is now on WhatsApp Channels
Subscribe today by clicking the link and stay updated with the latest news!"
Click here!