Articles by Bhanu Joshi
Role of the intermediary in Indian politics stands fundamentally decimated with welfare delivery — and political attribution and power — centralised in party leaders. This was most pronounced in UP

Updated on Mar 10, 2022 10:34 PM IST
The first misconception is that the BJP wins simply by superior performance in areas dominated by Hindus as compared to Muslims.

Updated on Mar 08, 2022 11:30 AM IST
UP election: There is a significant dip in religious polarisation in Purvanchal as we move from western Uttar Pradesh. And eastern UP doesn't have either an urban agglomeration or agricultural surplus like the NCR in western UP to boost the region's economy.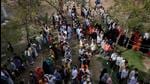 Updated on Mar 07, 2022 05:09 PM IST
In Punjab, groups and interests have coalesced around parties: the Shiromani Akali Dal (SAD), originally an explicitly religious party representing the rural Sikh class, and the Congress, having roots across social groups, including the state's Hindus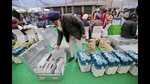 Updated on Feb 20, 2022 04:55 AM IST
Many are wondering if AAP will emerge victorious, especially with SAD seemingly in a weaker position and without longtime ally, BJP. Congress, too, has baggage from its messy ouster of former chief minister (CM) Amarinder Singh and the ensuing contentious battle over who would be the CM face.

Updated on Feb 19, 2022 06:55 AM IST
As one moves east from Muzaffarnagar district to Bareilly district, there is a noticeable shift in the social context

Updated on Feb 17, 2022 02:41 AM IST
Hindu-Muslim polarisation is not as outwardly visible despite being an everyday reality. Many Jats, who once openly voted on the basis of a "Hindu identity", are fighting the election side-by-side with Muslims due to the Samajwadi Party (SP)-Rashtriya Lok Dal (RLD) alliance.

Published on Feb 14, 2022 03:42 AM IST
In 2017, the BJP turned the area into a series of "census elections" where it could win the election based upon the numerical dominance of the Hindu vote as compared to any plausible coalition of dominant caste groups and Muslims

Published on Feb 14, 2022 12:03 AM IST
The voters in Himachal have been offered choices between parties like the Sukh Ram led Himachal Vikas Congress, Aam Aadmi Party and the Communist Party of India (CPI-M). However, good intents or high motives seem dwarfed under the question of the "ability to govern"

Published on Dec 20, 2017 11:06 AM IST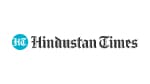 Published on Aug 24, 2016 11:22 AM IST
The absence of grievance architecture could result in resistance or the creation of spatially and economically polarised cities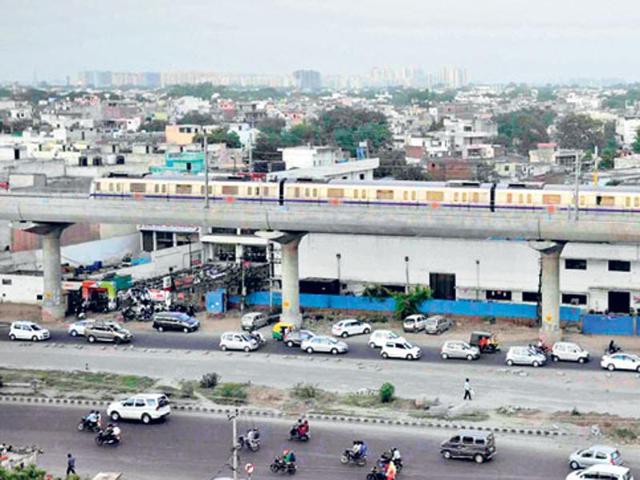 Updated on Aug 21, 2016 10:24 PM IST