Aamir Khan's Paani Foundation, Satyamev Jayate to solve water crisis
Updated on Feb 18, 2016 09:00 AM IST
The first edition of the cup will be restricted to three districts in the state, and within one taluka each in these districts.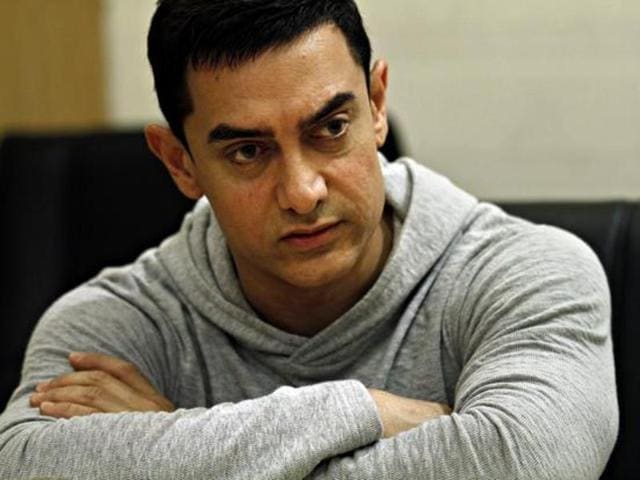 Maharashtra's BJP-led government will collaborate with actor Aamir Khan's non-profit in a bid to ease an enduring water crisis in the state, officials said on Wednesday, weeks after he was replaced as the face of the Centre's "Incredible India" tourism campaigns.
Khan and his wife Kiran Rao's Paani Foundation aims to communicate, impart knowledge and bring about a change in outlook among people at the grassroots about water conservation and watershed management.
Read: Aamir Khan likely to be brand ambassador for drought-free Maharashtra
The development comes on the heels of a raging controversy triggered by the Bollywood star's comments on intolerance in India that had drawn sharp reactions from the BJP as well as some members of the film industry.
"The topic of water problems will be tackled in this season of Satyamev Jayate, especially the problems related to Maharashtra," Aamir said at a press conference held to announce the Satyamev Jayate Water Cup. A competition will be organised where villages will be involved in water conservation activities, with the winning village bagging prize money of Rs.50 lakh. The contest will be held between April 15 and May 31.
The union tourism ministry announced last month that Khan was no longer the Incredible India brand ambassador with his contract expiring, while rejecting speculation that he was stripped of the role over his remarks.
The Bollywood star has been sucked into a swirling debate over growing intolerance in the country with opposition parties accusing tacit approval by the ruling BJP was behind a spike in communal violence, such as the mob lynching of a Muslim man in UP and the killing of two Dalit children in Haryana.
Read: Aamir Khan meets Narendra Modi over dinner at Turf club in Mumbai
Khan on Wednesday also announced the Satyamev Jayate Water Cup which will help in creating awareness among people in rural Maharashtra.
The Paani Foundation will invite every gram panchayat in selected talukas inviting them to participate in the contest. The last date for sending application is March 7, 2016.
Chief minister Devendra Fadnavis had earlier rejected reports that the actor would be the ambassador for Maharashtra's "Jalyukt Shivar Abhiyaan" which aims to make 25,000 villages free of drought in five years.
You can visit http://www.wotr.org/ for more details.
(with IANS inputs)
Follow @htshowbiz for more.
Personalise your news feed. Follow trending topics