Advani praises RGV's The Attacks of 26/11, advocates Parliament screening
BJP leader LK Advani said The Attacks of 26/11 is a 'brilliant' movie after watching a special screening of the film. MP Rajeev Pratap Rudy has urged for a special screening to be done of the film in Parliament for all the MPs to view.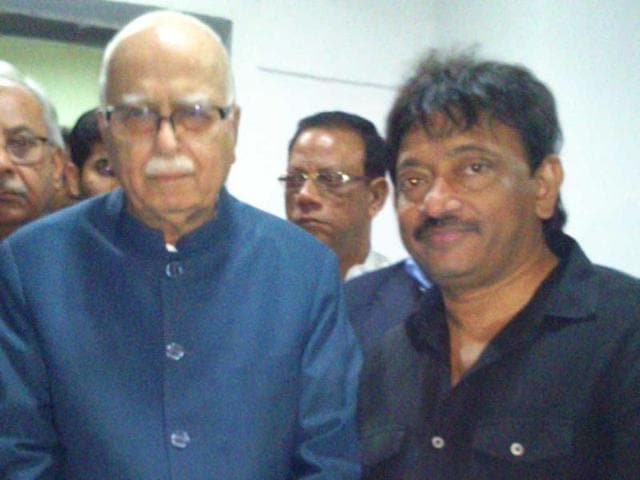 Updated on Feb 28, 2013 02:03 PM IST
Brilliant, BJP leader Lal Krishna Advani was heard saying again and again aloud at the screening of the Ram Gopal Varma film The Attacks of 26/11 at the Films Division Auditorium at Mahadev Road, New Delhi.

Advani was present there along with various other leaders who cut across party lines to view the film. From Shah Nawaz Hussain to Sanjay Nirupam, from Naveen Jindal to Balbir Punj, from Rak Babbar to Ram Vilas Paswan, they were all there.

The horde of politicians were stunned by the imagery of the film as they watched the unfolding of the most audacious attack on Indian soil post independence.

The film's director Ram Gopal Varma humbly stood and heard reactions and praises for his work. Sources also inform that member of Parliament Rajeev Pratap Rudy insisted in front of LK Advani for a special screening to be done of the film in Parliament for all the Indian MPs to view.
When contacted, Ram Gopal Varma confirmed that he had indeed got a overwhelming response from the people who saw the film. Advaniji said that "the film was brilliant," is what Ram Gopal Varma said and he also confirmed about Mr.Rudys proposal to show the film to all the MPs in the Parliament.
Close Story