Amitabh Bachchan is the most generous actor I've worked with: Arjun Rampal
Updated on Dec 09, 2016 07:00 PM IST
Arjun Rampal talks about Amitabh Bachchan who he will be seen on screen with in Aankhen 2, working with like-minded people and his closest friends.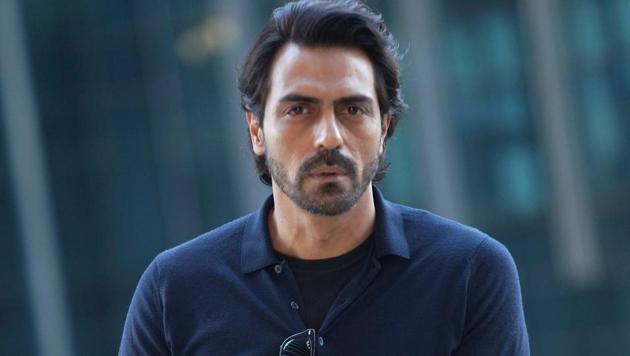 Arjun Rampal's last cinematic outing was with Vidya Balan — Kahaani 2. The actor will next be seen in a film that has an ensemble cast, including Amitabh Bachchan. Arjun has worked with Bachchan earlier in films such as Aankhen (2002) and The Last Lear (2007).
So did he ever feel intimated while shooting with the actor? "He is the most generous actor I've worked with. He is not intimidating at all. Initially, when you don't know him, you feel intimidated, not out of fear but out of respect. He makes you feel comfortable and puts you at ease. It is always a pleasure to work with him," says Arjun.
The actor's favourite
Ask him which actor he has enjoyed working with the most, so far, and he says, "Farhan Akhtar, Amitabh Bachchan and Vidya Balan." Arjun feels it is a different experience altogether when one works with like-minded people.
"Every actor brings something new to the table. It is interesting to bring out each other's dynamics. But I have really had a wonderful experience with whoever I have worked with. However, the dynamics keep changing and that's what makes our jobs so exciting. It's not monotonous. You keep discovering new people and new talents, and it's always wonderful [to work with them]," says the actor.Prod him about his close friends within and outside the film industry, Arjun says, "I have been lucky with friends. They are the people I can really trust. But actually, I am a loner. I fall back upon myself most of the times."
Completing two decades
Arjun will soon complete two decades in the industry. So, what is the key for any actor to survive in showbiz for long? "Patience is the biggest factor. And we must have a goal. Belief in yourself and your choices is important. Once you make that choice, then see it through with complete determination, and not let your focus shift. You have to be patient and not sign every film, which is offered [to you], as you think your time might run out."
Personalise your news feed. Follow trending topics