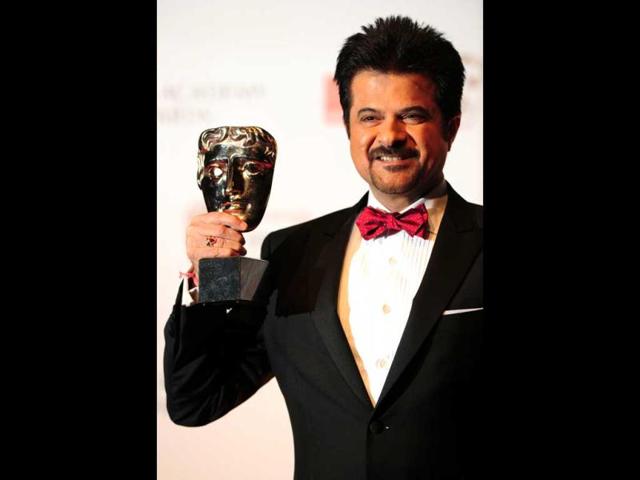 Anil Kapoor plays a good cop and a bad cop
Twenty-three years after Ram Lakhan, Anil Kapoor set to don police avatar again for Shootout At Wadala and new Hollywood film, Cities. Director Sanjay Gupta and Kapoor have met Bhagwan to get an insight into the incident and other details.
UPDATED ON MAR 04, 2012 01:44 PM IST
In Sanjay Gupta's Shootout At Wadala, Kapoor plays a real-life encounter specialist. Isaque Bhagwan played an instrumental role in the first-ever recorded encounter in police files of gangster Manya Surve. It took place in 1982. Director Sanjay Gupta and Kapoor have met Bhagwan to get an insight into the incident and other details.
Cities
In Cities, Anil plays the "devious/villainous colleague" of a Mumbai cop who fights a corruption nexus between property speculators and the police. Described as "a cautionary tale about greed and ambition", Anil's portion forms one of the film's three stories and will be largely shot in Mumbai.
He carried his goatee with much aplomb in the hit US TV series 24 (2010) and Tom Cruise's Mission: Impossible — Ghost Protocol (2011). But now, Anil Kapoor has gone in for a makeover. After four years, he has shaved off his trademark French beard for his upcoming Bollywood film, Shootout At Wadala (SAW), and Cities, his Hollywood flick.
Interestingly, Anil will play a Mumbai cop in both films, but the difference lies in details. The actor plays a dark cop in Roger Donaldson's multi-starrer thriller while Sanjay Gupta's next will see him portraying the upright character of Isaque Bhagwan.
"We haven't taken the final call on my look in Cities and SAW. Although we are still working on different ideas, my appearance will more or less be similar in both the films," confirms Kapoor, who last shot for Priyadarshan's upcoming action-thriller, Tezz.
While in SAW, he plays a real-life character of an encounter specialist (Bhagwan) for the first time, Cities will apparently portray him as the "devious colleague" of a city cop who fights against corruption among property speculators. But the actor is "excited" about both the roles. "In SAW, I will wear a police uniform for the first time after Ram Lakhan (1989)," says the Slumdog Millionaire actor.
Kapoor has got a new co-star, Dominic Cooper (of My Week With Marilyn fame), in Cities. Cooper replaces the Closer star Clive Owen. "As far as I know, Clive is no longer a part of the film since the dates were shifted ahead and he couldn't accommodate them," says Kapoor, adding that the film's shooting has been pushed to October-November. The movie also stars Orlando Bloom and Kirsten Dunst.
And the National Award-winning actor feels his research for SAW will hold him in good stead for Cities too. "Since I play a Mumbai cop in both films, my life is a bit easy," says Kapoor, who also plans to focus on the Indian adaptation of 24 after wrapping up his current films.

Close