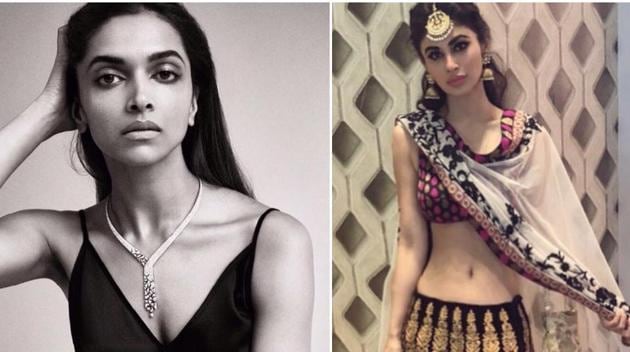 From being called toothpick to dead body, Bollywood actors are bullied for being thin
Fitness experts urge caution against being influenced by celebrity photos on social media.
Hindustan Times | By Monika Rawal Kukreja
UPDATED ON JUL 05, 2018 06:59 PM IST
Is thin still in? Or does it put people off beyond a point? When actors post photos on social networks, other users often find them skinny, not fit. And so it recently happened with Mouni Roy, whose handspan midriff, visible in a lehenga-choli, was received with what's these days termed 'skinny-shaming' — she was trolled for being "too skinny". Similar comments have been aimed at Kareena Kapoor Khan (called a "skeleton"); Tanishaa Mukerji (called "a TB patient"); Deepika Padukone (referred to as a "dead body"); and Lisa Haydon (derided as a "toothpick").
There's no dispute that skinny-shaming is as bad as any other form of trolling, but could it be possible that the size zero phenomenon is creeping up on us again? Before anyone gets inspired by super-slim celebs and goes on a crash diet, it's best to pause and think.
Experts say that people should not confuse "fit" with "skinny" and one should work with their body type and not attempt to look like someone else. "It's important to look and be fit; skinny is not advisable," says celebrity stylist Tanya Ghavri, adding, "There's nothing like size zero, not even internationally. Actresses today are endorsing fitness, not size zero. Kareena is a fit girl and can never look skinny, similarly Deepika is a tall girl with a toned and sculpted body. None of them look sickly thin. It's all about working with a body you have. Unfortunately, celebs have to look good all the time, so they work out on daily basis. And you can't really tell someone to starve, skip meals or look under nourished."
Celebrity fitness trainer Namrata Purohit says in agreement, "My clients don't say they want to look skinny or thin. All they care about is being fit. A certain role might demand a particular look or body type, but mostly, it's about feeling healthy and having energy. Actors are always in the limelight, so whether they lose or put on two inches, people will talk. But I guess, they've grown beyond this. Apart from how they look, they are focused on how they feel from inside, their strength level, flexibility etc."
Not taking sides, designer Nandita Raipurani is for being "healthy and comfortable" in one's own body. She says, "I understand there might be pressure for some to attain a certain figure, and people might comment on the way one looks, but we shouldn't give in. If you enjoy working out, comments shouldn't affect how you feel."
And what about the influence these starry pictures might have on the minds of young girls who aspire for a fitter and leaner body that they see in these actor's social media posts?
Namrata also feels that it's unfair to judge someone's choices based on just one picture. "People need to realise that real and reel life [of actors] are two different things. There's a lot of work that go behind that one picture you see on social media. You're just seeing one shot, which could be the bad one or the best one. So, it's important to make the best out of your body and not feel any pressure."
Fashion designer Anju Modi reiterates that being stylish isn't the same as being skinny. "We are not promoting skinny. We make six different sizes in our stock. So, we're catering to all women — big or thin. About size zero and its influence, young minds have to be corrected, as no one is telling anyone to become anorexic. If anyone is or wants to be size zero, we designers cannot start psychologically telling them to not do so. Looking at anyone's pictures, it's not correct to develop an inferiority complex."

Interact with Monika Rawal Kukreja at Twitter/@monikarawal

Close