Brahmastra behind-the-scenes: Ranbir Kapoor plays with fire in new pic. See it here
Mar 11, 2019 09:56 PM IST
A new behind-the-scenes image from Brahmastra, shared by director Ayan Mukerji, shows Ranbir Kapoor playing with fire. See it here.
Director Ayan Mukerji has shared a new behind-the-scenes image from his upcoming film, Brahmastra, as part of a series of inside looks from the ambitious project. The new image shows actor Ranbir Kapoor on set, and is juxtaposed with another image of what appears to be concept art.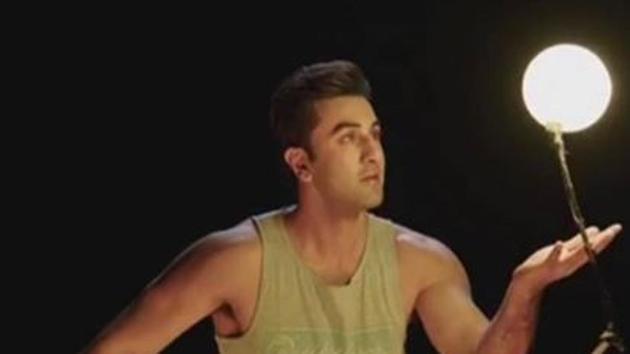 Ranbir is wearing a vest and has in front of him a glowing orb. The accompanying concept art shows what the shot might look like in the final film.
Ayan has been sharing several glimpses from the sets of the film on his newly opened Instagram account. A day ago he shared another look of Ranbir, back from the days when he was called Rumi in the film, which itself was titled Dragon.
It was recently announced that Ranbir is playing a character named Shiva in the film. "Ranbir aka Shiva aka Rumi aka Artist aka Soldier!" Ayan had written alongside a previous post.
Ranbir, Ayan and Alia Bhatt were recently in Varanasi at the Kumbh Mela to reveal the film's logo. The team used 150 drones to make the logo in the sky over the river Ganga.
Ranbir had previously described Brahmastra as '"a supernatural romantic fairy tale at heart.' He continued, "Ayan will never make a character that doesn't have truth to it, or which is unbelievable. It's too early to talk about the film, but it is something I am terribly excited about."
Brahmastra is the first of a planned trilogy, and also stars Amitabh Bachchan, Mouni Roy and Dimple Kapadia, among others. The film is slated for a December release.
Follow @htshowbiz for more