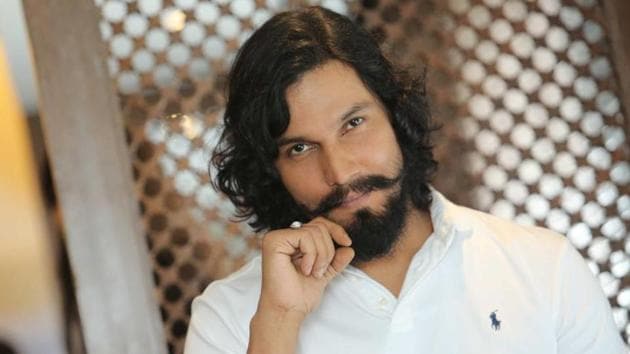 Censorship has become a promotional tool in the hands of filmmakers: Randeep Hooda
Actor Randeep Hooda's film Jism 2 completed five years of its release on Aug 3. The film, actor Sunny Leone's launch vehicle, had run into huge censorship issues. Hooda says that in the age of the Internet, cuts make no sense.
Hindustan Times | By Monika Rawal Kukreja
, New Delhi
UPDATED ON AUG 07, 2017 01:08 PM IST
Ever since the censorship debate caught fire, several names from Bollywood have voiced their views against how the Central Board of Film Certification (CBFC), informally called the Censor Board, stifles creativity. The latest to speak on this is actor Randeep Hooda, whose film Jism 2, completed five years of its release on August 3, 2017. Jism 2, which was the Bollywood debut vehicle of former adult film star Sunny Leone, was almost derailed by the Censor Board, which refused to certify it unless director Pooja Bhatt made the changes demanded by the Board.
Randeep says, "Youngsters — the people you're trying to prevent from watching [a film's] content — are the ones who are mostly on the Internet. And whatever you're censoring is actually generating more curiosity and, at the end of the day, everything is easily is available on the Internet, which remains uncensored."
Like many other actors and filmmakers, Randeep asserts that the CBFC should only certify what kind of content is appropriate for which age group, and not demand cuts. This is what has also been recommended by a committee led by filmmaker Shyam Benegal. The committee submitted its report in 2016, and Benegal met officials at the Information & Broadcasting Ministry in July 2017 to follow up on this. "[The CBFC] asking for cuts or censoring scenes makes no sense to me," says Randeep.
The actor points out a rather interesting fact: how the whole censorship issue eventually benefits a film. "Look how censorship is being used to create hype around a film, and it clearly has become a great promotional tool [in the hands of filmmakers], and I suspect if Mr Pahlaj Nihalani [CBFC Chairman] is getting paid," jokes the actor.
However, Randeep adds that it's unwise for anyone to fall for the hype created through a censorship controversy. "I recently watched a film that was very talked about [for] censorship; when I actually watched it, it was a bloody bore. A lot of people had gone to watch it only because it was hyped so much about scenes being censored," shares the actor, adding that it was much later that he found out it was all planned.
"I had read this film's script as well — I figured out that the film reached multiplexes because it was sensationally promoted. It wasn't a very interesting movie to watch in the first place, and it used censorship as a promotional thing," adds Randeep, clarifying that he is not referring to Lipstick Under My Burkha, directed by Alankrita Srivastava, who fought for months to get her film certified and released.
Follow @htshowbiz for more
Close