Decoding the success of Pyaar Ka Punchnama: How it became a sleeper hit
Updated on Feb 22, 2018 08:36 AM IST
Pyaar ka Punchnama released without a huge publicity drive and surprised many by striking gold at the box office in 2011.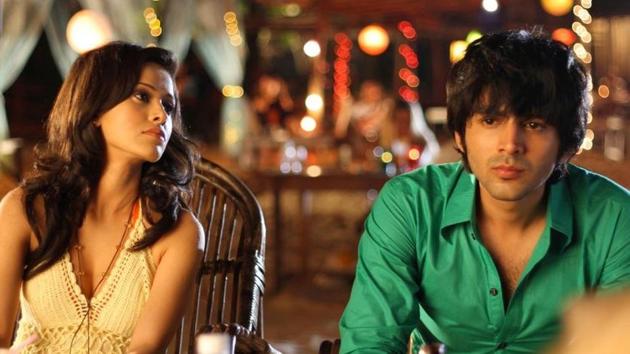 Pyaar Ka Punchnama hit the screens on May 20, 2011, alongside another small film, 404. Not many gave these films much chance to excel at the box office, but the team of Pyaar Ka Punchnama would go on to surprise many.
Nushrat Bharucha, who played Neha in the film, says, "First day opening wasn't good. It released on Friday and by Saturday morning we were promoting it again. The whole week we kept promoting it. Somehow the word of mouth spread. Something similar happened to Hangover and Bheja Fry."
It was termed a sleeper hit by the end of its third week at the box office. Kartik Aaryan, who is expected to repeat his long monologue from the film at every public appearance, says, "Relatability factor was there. No other film had offered another side of the story till then. It could have happened with anybody. Once I met an old couple in their seventies. The man came to me and said, 'Beta tune meri life bata di dialogue me.' So, even that age group liked the movie."
The film's high entertainment quotient sailed it through tough times and we were a long way off from the discussion around gender roles we are witnessing today. Director Luv Ranjan's film showed three conniving women in three featured stories in Pyaar Ka Punchnama. Did people overlook the misogyny that's being called out now?
Ranjan says, "Had they been boys, nobody would have raised an eyebrow. Are you trying to tell me that in half the population, you wouldn't find these women? It's all about perspective. I think people are trying to intellectualise something that was meant for laughs."
Of course, the box office agreed with him. Kartik Aaryan comes up with a smart answer to the same question. He says, "It's not anti-women, but anti-bad relationships film."
Maybe this is how it was perceived. Kartik further says, "In our films, heroes don't play 'bechaara', but there we were. You were watching his perspective in a bad relationship. It was a funny take."
The actors were aware of what they were getting into. Nushrat says, "It was a brave decision. The applause was for men, the joke was on you and you had to play it."
The film struck a chord with the youngsters and they made Pyaar Ka Punchnama and its sequel commercially successful. Pyaar Ka Punchnama 2 released in 2015 when social media was abuzz with strong opinions about wag-gap and gender discrimination. It still made money, which means there were enough takers for it.
Now, when the same team is all set to hit theatres with Sonu Ke Titu Ki Sweety, which has a similar vibe as Pyaar Ka Punchnama, their claims will again be under scrutiny.
Sonu Ke Titu Ki Sweety is releasing on February 23, 2018.
Interact with Rohit Vats at Twitter/@nawabjha
Personalise your news feed. Follow trending topics