Deepika Padukone on the women power in Padmaavat: I find her journey so relevant today
Updated on Jan 29, 2018 12:13 PM IST
In a long letter to filmmaker Sanjay Leela Bhansali, Swara Bhaskar accused Padmaavat of making her feel "reduced to a vagina". Deepika Padukone has now claimed the film "looks at the power of women".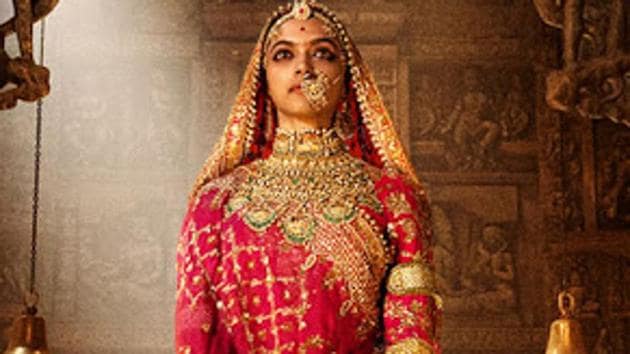 Even as her latest film Padmaavat drew ire from various feminists including Bollywood actor Swara Bhaskar, Deepika Padukone has claimed the film "looks at the power of women".
"It looks at the power of women. Today again we are standing up for ourselves with dignity... I find her journey so relevant today," Deepika said about her character in the film, Rani Padmavati.
In a long letter to filmmaker Sanjay Leela Bhansali, Swara accused the film of making her feel "reduced to a vagina". She took particular offence to the film's purported finale, in which Deepika Padukone's Rani Padmavati commits herself to fire to protect her honour.
Further sharing her excitement over the box office performance of the film, Deepika said, "At this point I am not thinking about the last three months. The last three days have been so overwhelming that nothing else matters. I am in a mood to celebrate. I am grateful for all the love and support," Deepika said while interacting with the media at a popular Indian restaurant.
Sanjay Leela Bhansali's Padmaavat was released January 25 after months of protests and threats. Padmaavat has been facing protests and death threats by a group called the Karni Sena ever since the shooting began in January 2017. The protests continue even now, and the film saw limited release in a few states owing to the violent protests.
The period drama is based on the 16th century epic Padmavat by poet Malik Muhammad Jayasi. The sena has alleged that it distorts history and undermines Rajput valor - claims vehemently denied by the filmmakers.
The film also stars Shahid Kapoor, who plays the role of Maharawal Ratan Singh and Ranveer Singh, who plays Alauddin Khilji, but it was Deepika who faced the wrath of Rajput community who issued death threats to her. "When Rani has so much strength, why would she need others? In my personal life I fight my own battle, I don't need anyone," she added.
Some among the protesters had said there was a dream sequence featuring the characters of Rani Padmavati and Khilji, which Bhansali had denied. "We (Ranveer and I) don't have even a moment together in this film. When I was shooting he was not there and vice versa. I was not aware what work he has done in the film," she said.
"Being a central protagonist as a female actor and with this kind of budget, I did feel a sense of responsibility so at times I used to go to the sets when I saw a little bit of what they were doing. Other than that, it seems as if we have shot two different films," Deepika said.
Recalling the experience of shooting for the jauhar sequence - when women are shown ready to court death - she said the last scene had stayed with her for quite some time. "The jauhar speech was done in one take. I felt I would forget the lines. I did rehearsals for it. It was an intense moment on the sets. Everyone was quiet. They had kept three days for this but we did it in half a day," she said.
When lyricist Javed Akhtar called Padmaavat the "Mother India" of her career, Deepika was on cloud nine. But what gratified her more was that her parents praised her performance. "My parents have seen the film and they were proud of my work, but there was a sense of disbelief, like they were thinking is she our daughter? As I don't stay with them, they don't know much in detail about the role or the film. I want them to enjoy the film as a normal audience. They had no idea about Padmaavat and the story. The last 15 minutes of the film for my parents were tough... they hate it when I die in films," Deepika said.
She said she was always confident the film would be released, but what she did not anticipate was the love and support of the audience. "When someone does something right, at the end, truth wins," she said.
The lavishly mounted film has so far minted Rs 110 crore at the box office over the weekend and the leading lady is overwhelmed with the response. "The amount of love, support is unprecedented and most important the blessings that I am getting. I feel what have I done to deserve this (love)," she said.
For Deepika, playing the part of Rani Padmini in the historical drama was the most difficult role in her decade- long career. "This role of a queen had no crutches like she doesn't have a sword, she doesn't get on a horse and goes on battlefield -- but there is sheer inner strength and resilience which I had to show through my eyes," Deepika said.
Follow @htshowbiz for more