Don't let Madaari fool you, Irrfan Khan now has romance on his mind
Irrfan Khan may be working in Madaari, a father-son story, but he has eyes on romantic roles too.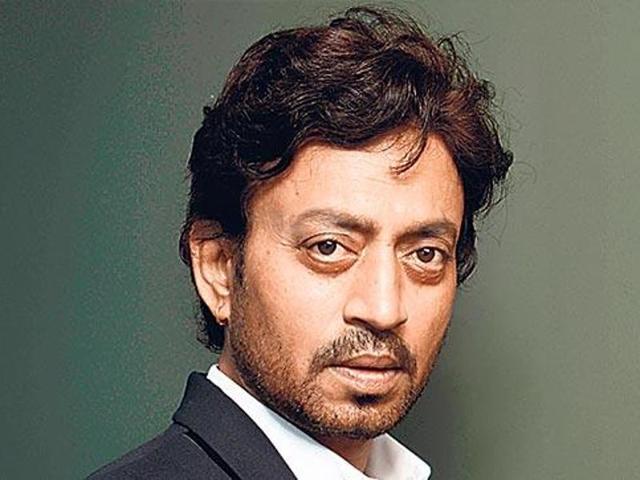 Updated on May 11, 2016 04:48 PM IST
Internationally acclaimed Indian actor Irrfan Khan, who has carved out a niche in the entertainment industry through hard-hitting, realistic and tough roles, says after the success of National Award-winning film Piku, he wants to explore romantic genre.
The actor may be working in Madaari, a father-son story, but he has eyes on romantic roles too. "A strong two-line idea drew me towards the subject and I wanted the film (Madaari) to be made. This led me from it only being a part of the film as an actor but also try and do much more as producer," Irrfan said in a statement. Directed by Nishikant Kamath Madaari is inspired by true events, Madaari will see Irrfan as the protagonist.
While the role in Madaari is what we have come to expect from Irrfan, he now wishes to perform roles that are totally opposite to his onscreen image. "Whatever roles I got, I did. I have played negative roles. I have played positive roles and even humorous ones. Whatever came in my way, I did that. In Piku, I showed my romantic side. Right now I'm trying to explore more of romantic films, which I really didn't get a chance to do earlier. I want to explore this genre," Irrfan said.
Read: Well, at least they gave Irrfan Khan a millisecond in Inferno trailer
Asked about his own married life, the National Award-winning actor said, "If you can talk to somebody, if you can share your problems, if you can get frightened about somebody's interaction -- that itself is a big help. Sutapa and I have been more of friends than anything else from our NSD (National School of Drama) days. For me, it was really important to have a relationship where I could communicate and that's a primary thing for me to be in a relationship."
Irrfan has been married to screen writer Sutapa Sikdar for over 20 "successful years". "I should be able to interact with that person on all levels. Sometimes you don't have to talk about serious things. You can also share some lighter moments."
Though he says that the "kind of a person" that his onscreen image has made him, he doesn't considers himself suitable to "give any mantras for a successful married life".
Irrfan said: "What I consider a healthy relationship is where a relationship provides a ground to grow for each other. If I'm in a relationship and I provide a space to other person to grow and evolve, that is very important to me." But he says, if a relationship becomes a burden "then it starts decaying and starts extracting from you".
Does he also feel that the perception of Bollywood being a male-dominated industry is changing? "It's changing with time. With films like Piku and Queen, the perception of Bollywood being a male-dominated field is changing. Women today are playing the main lead of the story. So that change is happening for sure".
Close Story