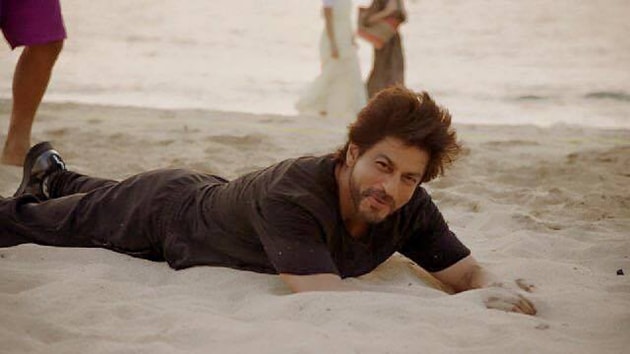 Don't philosophise until you're rich first: Shah Rukh Khan
"Don't philosophise until you're rich first. I used to be poor, and I can tell you there's nothing romantic about it. When young people, friends, say they want to be great creative novelists, I advise them to be a copywriter first, make a little money. Don't be a struggling artist; be a happy one."
UPDATED ON JAN 05, 2017 08:07 AM IST
Bollywood's romance king Shah Rukh Khan, who is one of the Bollywood stars in the Forbes list of worlds top 20 highest-paid actors, has said people should make money first and then philosophise. The onscreen 'King of Romance' says there's nothing romantic about being poor.
In an interview to GQ India's January 2017 issue, the superstar said: "Don't philosophise until you're rich first. I used to be poor, and I can tell you there's nothing romantic about it. When young people, friends, say they want to be great creative novelists, I advise them to be a copywriter first, make a little money. Don't be a struggling artist; be a happy one."
What does he like spending money on?
"It's very important for me to smell good. I mix two fragrances - a Dunhill scent that's only available at their London store as well as a Diptyque one. I'm not big on fashion, but I have a good eye.
"I don't like wearing formal shoes, so I mostly buy sneakers. I recently picked up these pre-distressed, worn-in Golden Goose sneakers, which both my son and Ranbir Kapoor tell me are all the rage," he said.
The "Dear Zindagi" star lost his parents fairly early on. Talking about the impact on him, he said: "I'm 51. I lost my dad when I was 14 or 15, and my mother when I was 25. That void never gets filled. If you lose your parents too early, you have to grow up too fast. You can't play with toys, you have to start playing in the real world.
"I play with my children's toys now. People find it odd, and think perhaps I'm just a good father, but that's not true. I'm just a father who didn't have toys."
He said his father passed away suddenly, and then his mother redeemed the situation for a bit.
"Then she died suddenly and we were all shaken up again. Today, I don't know whether it's better to lose your parents when you're young and get over it faster, or to have them around and see them get older.
"It's a bit childish, but I do believe they are looking out for me, stars in the sky, perhaps. I think I recognise them, but it's quite possible I'm praying to someone else's parents."
Asked about his bucket list, he said: "My family used to own restaurants, so there's a part of me that's quite servile. I'm learning how to cook Italian food. I can make pasta, risotto and tiramisu right now - but what I really enjoy is serving people, and making sure they're well fed. I'm building a new kitchen, so I can cook more.
"I also want to learn to play the guitar well. A few years ago in Spain, I bought two really expensive guitars - one for me and one for my son Aryan - and told him that we should learn to play together. The good thing is he has, and he's pretty good. AbRam, my three-and-a-half-year-old, is musically inclined too. If I ever do learn the guitar, we could have our own boy band."
He also spoke of his thoughts on social media, for GQ India's 100th issue. "We live in an age where we are over-informed. There's a lot of noise - the TV guys think I'm five hours late, the newspaper guys feel they're a day late - the emphasis is on putting news out there. Doesn't matter if it's true or not because it's no skin off their back. But the truth is, it does matter, and there are real implications.
"On social media, people say and do things that are barely legal because nothing is really regulated online. It's like that inappropriate family member you're always shushing because they're being plain offensive. The digital world is full of these rude family members - sometimes it's like they're the only ones left."
He eats too little, sleeps even less, drinks coffee like it's water and smokes incessantly. What are the chances of him getting healthier in 2017? "I will be from January 5th. I'd say earlier, but on New Year's I think, I should be drinking," said the actor.
Follow @htshowbiz for more

Close