Fans are like samdhis, you have to respect them: Big B
Updated on Nov 27, 2015 05:26 PM IST
Amitabh Bachchan, currently hosting a television show where he meets people who have done extraordinary things in life, says fans invest a lot of time and energy on a star and should, therefore, be respected.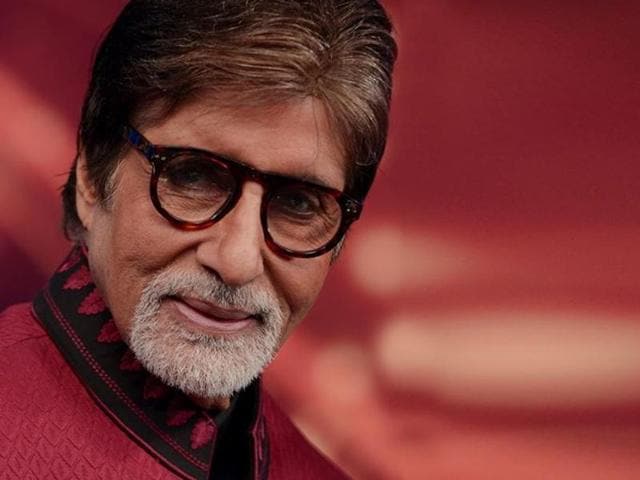 While many actors like to stay within the human chains formed by their bouncers and security personnel, actor Amitabh Bachchan says he is not one of them. The 73-year-old adds that he has never felt apprehensive of his fans, in fact, it's a priority for him. "The crowds made us. They shall one day, if it hasn't happened already, break us as well. Our status is related to our audiences, they are our 'extended families' our 'samdhis', they need to be respected. Crowds can get overwhelmingly passionate in their expression of love, that needs to be taken with appropriate sentiment," says Bachchan, who was recently in news for travelling in a local train in Mumbai.
Read: Amitabh Bachchan sings Rang Barse in a Mumbai local train
The actor adds that he has never been scared of negative feedback as well, as this only gives room for improvement. "They could also be overwhelmingly abusive or in dislike. That too needs to be understood, it is their impression of what they think of you. They invest a lot of time, energy and money on you. They have every right to behave in the way they seem fit. Their negativity could be a challenge to improve and prove them wrong. Their positivity could be that much-needed adrenaline. Scared? Yes in another sense!! What will they think of your effort? What shall they think of your presence? Will they or will they not? For me, facing an audience is a moment of judgment. And one hopes that judgment day works out well in the end," he says.
Watch Big B board a local train in Mumbai in support of cancer patients:
Bachchan is also hosting a television show where he meets and interacts with people, who have done extraordinary things in life.
Read: Almost 75% of my liver is damaged: Amitabh Bachchan
While he was nervous before the show started, ratings have made no difference to him. "I do not know what 'ratings' are and what they mean to a show. I just do my job to the best of my ability," he says. "To cope with the amazing incidents and the individuals who narrate them. It leaves you gasping for some humaneness, some responsibility. Finding yourself so small and insignificant in the presence of such," he adds.
Personalise your news feed. Follow trending topics