How Sunny Leone embraced her past, left us charmed: Her 10 best quotes
May 13, 2016 10:07 AM IST
As the woman who has made her own mark in a male-dominated film industry, porn star turned Bollywood actor Sunny Leone has a lot more to her persona than being an actor. On Sunny's birthday, we bring you her best 10 comments this year.
Former adult star-turned-Bollywood actor Sunny Leone turns 35 on Friday, and what a year it has been for her! She had multiple releases this year, worked with Shah Rukh Khan in Raees and had Aamir Khan saying he wants to work with her.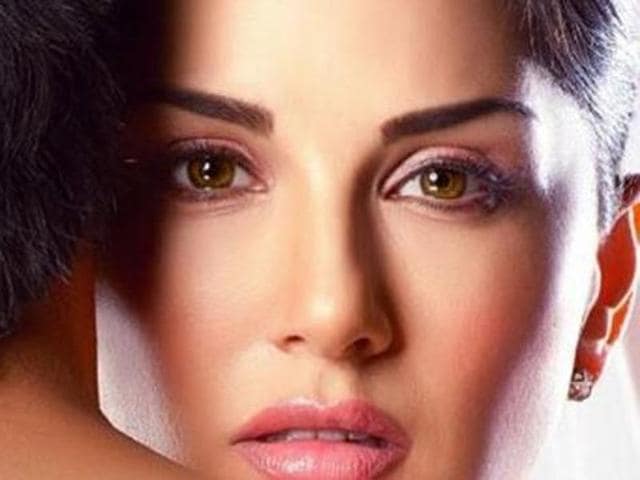 Sunny achieved all of this with grace and poise, and without creating any unnecessary controversy. For many like journalist Bhupendra Chaubey whose sexist interview with the actor grabbed eyeballs earlier this year, here's the answer: Sunny Leone's body doesn't take her everywhere. Her innate business sense, her hard work and her ability to hold her own in face of sexist reactions has kept her professionally afloat.
Read: Sunny Leone proves sexism, not sex, is what we should be ashamed of
Celebrating the birthday of the Mastizaade star, we bring you 10 of her quotes that made us fall in love with the woman instantly.
1. No haters, she doesn't regret her past
I don't have professional regrets, I have made mistakes but I learn from them. Only one regret I have in life, when my mother passed away, I didn't get home fast enough.
2. On choosing to be an adult star
It just kinda happened. I met an agent and when I saw these photos of these women, I didn't think this is vulgar. I didn't think that, oh this is wrong. I thought of it as being beautiful, and I thought they're sexy, they're beautiful, they're free, they're doing whatever they want to do. And that's how I saw it.. I don't have any horror stories – I wasn't abused, I wasn't beaten, I wasn't molested –
3. On people protesting against her
Why do you want to waste money on a parade protesting against Sunny Leone? Please use that money to buy books for kids.
Read: I am a soft target, says Sunny
4. More protests. This time in Parliament
I'm waiting for Obama to make a speech about me.
5. On what is her USP
I am a businessperson and I am a realist.
6. Her honest reaction on getting a text from Aamir Khan
I was in my car, and jumping around like a kid. My driver probably thought I was crazy. I didn't expect that, so I was elated with the first message; and then the second one came. I was so grateful and thankful for his support.
7. On her perfect married life
When one of us is going crazy, somehow we pick each other up, and try to find a way out. Neither of us really freaks out, but it's chaotic. When I am freaking out, he (husband Daniel Webber) is calm and vice-versa.
Read: Wife feels insecure if I work with their husbands, says Sunny
8. About working as an adult star
I wouldn't be where I am if it wasn't for my past. Have I turned the page and moved on in life? Yes, I have, but I wouldn't have this popularity without that past. If I had come in as a new girl, who hadn't done anything, I don't think I would have risen to fame like I have. However, now I feel that I need to make different choices in terms of the films I do.
9. On being trolled, and not getting affected
People write all sorts of crazy stories about me. I mean, every single day there's some crazy story about me. If I had started worrying about them, I would have probably packed my bags and left for the US already,
10. On not being accepted by mainstream Bollywood
I actually don't care about anybody else's inhibitions or what they're insecure with, if they want to work with me or not. It actually doesn't affect me at all. I work every single day and I'm very happy for that.