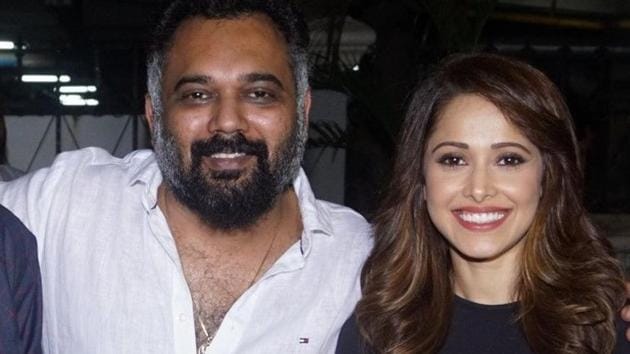 Luv Ranjan quashes dating rumours with Nushrat Barucha: Why would it take 7 years?
Filmmaker Luv Ranjan, who directed Sonu Ke Titu Ki Sweety, rubbishes link-up rumours with actor Nushrat Bharucha and says such gossip is common in the film industry.
By Monika Rawal Kukreja
, New Delhi
UPDATED ON MAY 04, 2018 12:02 PM IST
Filmmaker Luv Ranjan is fuming over recent reports about his link-up rumours with actor Nushrat Bharucha, who he has directed in four films, the most recent being Sonu Ke Titu Ki Sweety (SKTKS). "Unfortunately, we are part of an industry where if a man and woman have worked together for such a long period of time, they have to be linked up. Uska kuch kar nahi sakte (Nothing can be done about it). If I'm seen having dinner with (actor) Kartik Aaryan, it's just me and someone who I've worked with for long. However, if I went with Nushrat, people say we are dating. It's such a stupid thing," says Ranjan.
Although Ranjan and Nushrat first teamed up in 2011 for Pyaar Ka Punchnama, reports suggest that they fell in love while shooting for STKTS. "Are these people foolish to be saying all this? I mean, if anything had to happen between Nushrat and me, it would have happened much before. Why it would take seven years?" he laughs.
Previously, there have been rumours about a romantic relationship between Nushrat and Kartik, too, but Ranjan states that it was he who told both of them that "there is no need for any denial or an official statement." However, since Kartik was recently spotted with a mystery girl, that speculation eventually died.
"So, these gossipmongers had to find someone else and, hence, I became the [next] target. If I was married, they would have found someone else to link Nushrat with. This is ridiculous!" retorts Ranjan, adding that both Nushrat and he are single and they "aren't living in a society where we need to hide a relationship, if there was something in the first place".
Ranjan states that it's very difficult for a woman in particular to deal with such rumours doing the rounds. "After these reports came out, Nushrat asked me how we should react to this. She asked if she should deny it or if we should issue a joint statement. I told her not to react because then, there would be no end to it. That's why I didn't even bother to delve into it and find out who has spread these rumours," the filmmaker says.
Is he at all worried that it might affect his work rapport and personal equation with Nushrat? Ranjan replies, "I don't think that would ever happen. We've worked together, understand each other's work ethics, and share a great bond personally, too. So, I am not worried about any such thing."
Interact with Monika Rawal Kukreja at Twitter/@monikarawal

Close