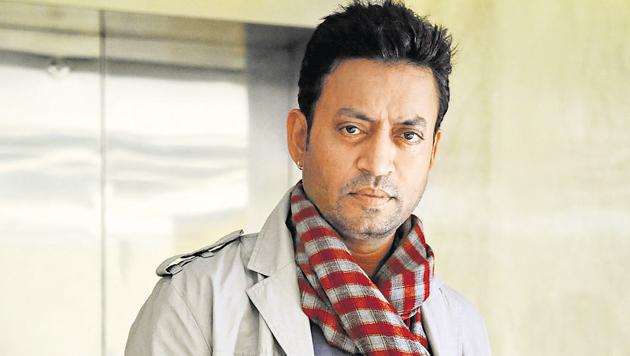 Irrfan Khan returns to Twitter for Karwaan midst cancer treatment, celebrates new beginnings
Irrfan Khan returned to Twitter for the first time in two months to talk about his film, Karwaan. The actor -- who is undergoing treatment for cancer abroad -- spoke about the innocence that only beginnings bring to the table.
UPDATED ON MAY 17, 2018 09:43 AM IST
India was for a rude shock when in March this year, actor Irrfan Khan tweeted about his illness which he later confirmed was a rare form of cancer, neuroendocrine tumour. That was then and nothing has been heard from since he began his treatment, reportedly in the UK. On Wednesday evening, however, the actor returned to Twitter to wish the team of his new film, Karwaan.
He wrote: "Beginnings have the innocence that experience can't buy. My best wishes to @dulQuer , @mipalkar for joining the karwaan. ' Two karwaans ' .... Mine and the movie !! @MrAkvarious @RSVPMovies @RonnieScrewvala."
Irrfan's tweet also reflected upon a deeper struggle as he mentions two 'karwaans' (journey of a large company of pilgrims in Urdu) - his own (as he fights his disease) and that of the film. About a month after Irrfan revealed his disease and his ensuing struggle with it, rumours about his deteriorating health started doing the rounds. The actor's spokesperson had to step in to quell it.
In the latest statement, Irrfan's spokesperson said, "This latest round of news being spread through social media in the last few days about Irrfan's health is absolutely false and there's no truth to it whatsoever. We as his family and friends again request the members of the media to continue their support and the prayers that have come Irrfan's way. However it's not right to spread rumours through mediums of social media without fact check or any official validation. In the meanwhile once again we request everyone to refrain from picking up social media statuses as affirmative developments on someone's health."
At the time that he started his treatment, Irrfan had posted on a philosophical note, "God speaks to each of us as he makes us, then walks with us silently out of the night. These are the words we dimly hear: You, sent out beyond your recall, go to the limits of your longing. Embody me.n Flare up like a flame and make big shadows I can move in. Let everything happen to you: beauty and terror. Just keep going. No feeling is final. Don't let yourself lose me. Nearby is the country they call life. You will know it by its seriousness. Give me your hand #rainermariarilke."
He had also shared the details of his illness on social media.
Meanwhile, Karwaan stars Irrfan, Malayalam hearthrob Dulquer Salmaan and Marathi actor Mithila Palkar. Incidentally, Karwaan will also mark the Bollywood debut of Dulquer and Mithila. Dulquer has delivered a praiseworthy performance in the Telugu hit Mahanati and is set to work with Sonam Kapoor as well. Mithila gained attention for her web series, Girl In The City and Little Things.
Karwaan, directed by Akarsh Khurana, is a light-hearted comedy about two strangers who meet during a trip. Irrfan Khan is said to be one of the pivotal characters in the film.
The film will hit the screens on August 10, 2018.
Follow @htshowbiz for more
Close