Irrfan Khan's spokesperson dismisses reports of actor's deteriorating health
Apr 11, 2018 09:26 PM IST
Almost a month after Irrfan Khan had said in a tweet that he is suffering from neuroendocrine tumour, his spokesperson has asked people to desist from spreading rumours.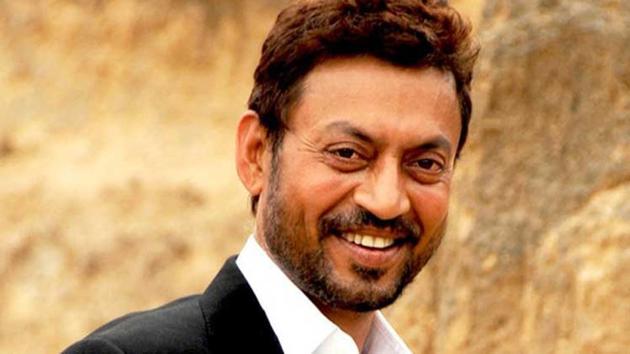 Trashing reports of his deteriorating health, Irrfan's rep has requested fans and media to refrain from treating 'social media status' as health updates. Irrfan Khan has been diagnosed with neuroendocrine tumour and is undergoing treatment for the rare disease in the UK.
Irrfan Khan's Hindi Medium crosses Rs 150 cr mark in China
In the latest statement, Irrfan's spokesperson said, "This latest round of news being spread through social media in the last few days about Irrfan's health is absolutely false and there's no truth to it whatsoever. We as his family and friends again request the members of the media to continue their support and the prayers that have come Irrfan's way. However it's not right to spread rumours through mediums of social media without fact check or any official validation. In the meanwhile once again we request everyone to refrain from picking up social media statuses as affirmative developments on someone's health."
A few days ago, online reports claimed that the actor's health was 'consistently deteriorating'. Citing family sources, journalist Umair Sandhu had tweeted that Irrfan's cancer was in its final stage. The statement appears to be in response to the tweet and subsequent reports that followed it.
Salaam Bombay to Blackmail: Irrfan Khan defines what exactly has changed in Indian cinema
On the work front, Irrfan had completed the Abhinay Deo film, Blackmail when he had to leave the country for his treatment. While the film is seeing a decent run at the box office, his next - a Vishal Bharadwaj directorial that also stars Deepika Padukone - has been postponed for now. The filmmaker has said he would rather wait for Irrfan to get back on his feet than go for recasting for the movie.
Follow @htshowbiz for more