Kangana Ranaut reveals why Sonu Sood quit Manikarnika: He refused to work under a woman
After Kangana Ranaut accused Sonu Sood of refusing to work under her on Manikarnika because she's a woman, the actor has responded by saying that he will take the high road in this argument.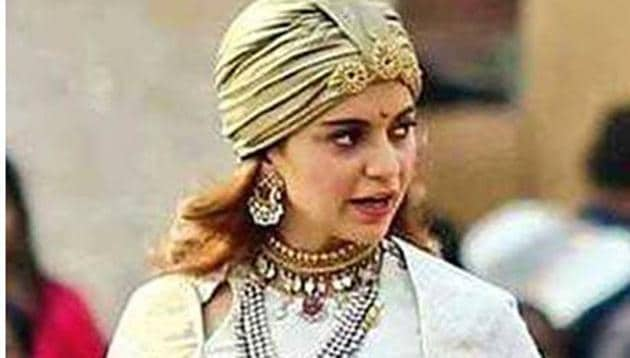 Updated on Aug 31, 2018 06:28 PM IST
Sonu Sood has responded to Kangana Ranaut's accusations that he did not want to return to complete filming Manikarnika because he 'denied to work under a woman director'. Sonu's spokesperson has said that the actor has chosen to take the high road and wishes the Manikarnika team all the best, even as Kangana has announced that she will recast the role with another actor.
Sonu's spokesperson stated, according to Pinkvilla, "Sonu has always been a thorough professional and honoured all his commitments. He had informed the makers of Manikarnika about his dates and schedule, well in advance. Inconveniencing the team of his current film, to accommodate the demands of another are against his professional principles. Sonu has taken the higher road ahead and wishes the team of Manikarnika all the best."
Kangana stepped in to complete reshoots for Manikarnika - The Queen of Jhansi after original director Krish Jagarlamudi departed the project to focus on his Telugu biopic of NTR.
According to a Pinkvilla report, Kangana confirmed Sonu's exit from the project but refuted rumours of a showdown. The actor said, "Sonu and I haven't even met since the last shot with Krish (director) last year. He is busy filming Simmba. He couldn't even give us tentative dates to match combinations with other actors. The producers showed him the film and writers narrated the patchwork to him...he refused to meet me. He vehemently denied to work under a woman director, which is kind of amusing because Sonu is a dear friend and I have even launched the music of a film that he produced on his request, even though the team suggested that they have full faith in me, it seems, Sonu had neither dates nor faith."
Kangana went on to reveal that actor Zeeshan Ayyub was approached to replace Sonu in the film, but even that option fell through. She said, "And when I last spoke to him he suggested that I can go ahead with someone else and when I narrated the script to Zeeshan Ayyub he called the studio and gave the dates. By that time it was too late as Zeeshan gave me dates for September. Now I hear I had a showdown with him (Sonu). When I never met him, never directed him, when did I have this showdown?"
Kangana also confirmed that Sonu's part will now have to be reshot completely. She said, "None of the portions he has shot before will be used because he has spiked hair with gel in his hair (for Simmba). So the new team of DOP and editors and our writers of Manikarnika have discarded those scenes so I have to shoot all of that anyway so it's easy to get another actor on board. Who keeps spiked hair for a period film?"
Kangana also went on to accuse Sonu of adding his own scenes to the film, which were not a part of the script. She said, "He himself wrote his scenes of kushti like Dangal, which were never in the script. He and the director shot a lot of stuff which was never in the script and writers discarded those. Is it my fault? Am I writing the film? He wanted the producers to retain the kushti portions as he made the body for it for 4 months. How did I know that is happening behind my back. When writers saw the film they said they don't want it."
Kangana concluded by saying, "I am just a slave in Manikarnika's hands I am doing this only for her. I have made it clear to everyone."
The film has been scheduled for a Republic Day, 2019 release.
Follow @htshowbiz for more
Close Story
Personalise your news feed. Follow trending topics