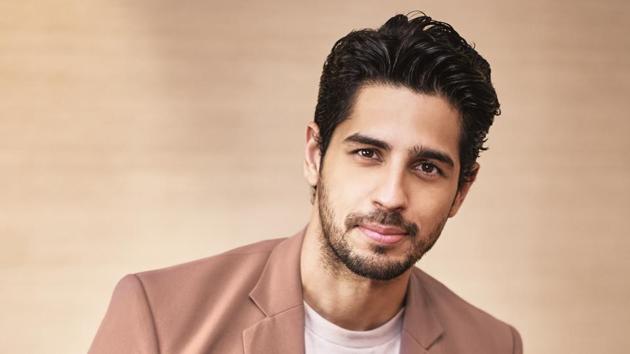 Karan Johar is my 'karta dharta' in Bollywood, says Sidharth Malhotra
Sidharth Malhotra talks about his next movie Aashiqui 3, his experience in the industry so far, singing in movies and more.
UPDATED ON DEC 22, 2016 06:44 PM IST
Sidharth Malhotra, who was shooting in Bangkok, Thailand, returned to Mumbai recently. The actor, who was seen in two films this year, is now shooting for an action movie. He has also signed the sequels of two successful franchises. In an interview with HT, Sidharth talks about his struggles and successes.
Are you anxious about the expectations from Aashiqui 3? Also, you have not been part of a movie that is based on a musician before…
Definitely, there will be a lot of expectations. We don't know when exactly it will go on floors. Now, it's in the scripting stage. This sequel will be equally exciting, if not more, as the previous one. And music will have a great part to play in it.
If given an opportunity, would you like to sing in the future?
I would want to. It'll be interesting. But, I'll have to rehearse a lot.
+
You have been vocal about your struggles. What changed after you achieved success?
Now, the struggle is to keep reinventing yourself with your work. One thing that I have learnt from many senior actors is that you can never take anything for granted. Whether one is working with the best director or a first-time director — every experience teaches you a lot. You have to forget the past and live in the present. No matter how successful I have been in the past or how bad my last Friday [release] was, the only thing in my control is what I am giving out next.
Are you a spiritual person?
I am not big on rituals or idol worship, because I think that also comes from the fact that I left my home pretty early. Most of those rituals that I was part of while growing up took place because of my mother and grandmother in Delhi [where his family is based]. So, since the time I have been staying on my own, which is around nine years now, I have become more independent. I would rather know about different cultures, read about them and understand them, than just blindly follow their rituals. All cultures in India have their own logic.
+
Are you someone who has a lot of questions to ask, even to your directors?
I think you have a difference of opinion, which always happens in a creative field. There is no fire without friction. You need to have the questions and answers going on a set. Whenever that happens, we have different approaches. I believe in, 'I do it my way and you do it your way, and then see what works' pattern. I think that comes with me having worked as an assistant director earlier, which I really enjoyed. I learnt a lot about film-making through that. So I keep using that experience as well. I am like that. And hats off to all my directors who bear with it (his questioning attitude), and try to take on my suggestions too. I think that kind of teamwork is interesting.
In moments of doubts or crisis, who do you speak with?
It has to be two people. One is Karan Johar, who is my karta dharta [like my godfather] in the industry, and the other is Reshma Shetty, who manages my work. They both are very senior in their respective fields and know the industry well. They are sweet and protective; like my guardians in the industry.
The actor will next be seen on screen, in the sequel of Bang Bang! and the remake of Ittefaq.
Close